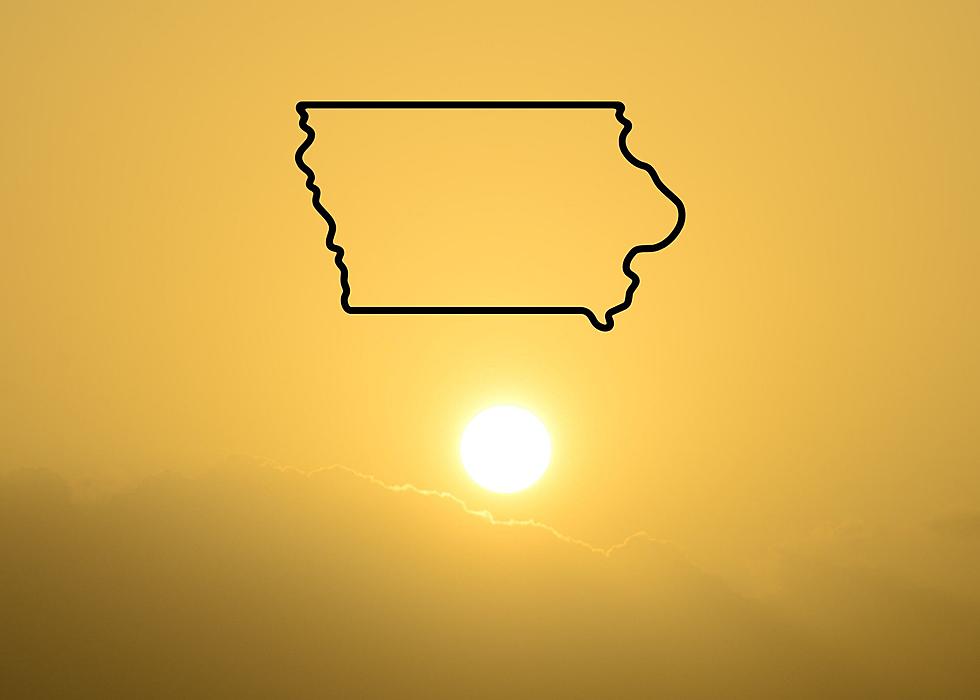 This Is Why Iowa Skies Have Been So Hazy Lately
Canva
It's been pretty hazy around Iowa & Illinois lately and we know why.
If you've been driving around the QCA this week and thought to yourself "geez it's kinda hazy out today", you're not alone.
The Reason
Our hazy skies this week are due to what's happening north of us. Our neighbors north of the border in Canada have been dealing with about 90 wildfires, according to NBC News. It's because of the unusually hot weather in Alberta. The fires are serious, having displaced about 20,000 people as of Tuesday. Satellite imagery from NASA shows that the wildfires have burned about 1,800 square miles of land in Alberta and Saskatchewan also as of Tuesday.
So of course, that smoke has to go somewhere and it's trickling down into the States. Besides Iowa, evidence of the wildfires are in Montana, Minnesota, and North and South Dakota. Iowa DNR says that unhealthy levels of air quality will be present as the smoke passes through Iowa.
NBC News warns that the wildfires could impact global energy prices. Authorties told NBC that production of 2.7 million barrels of oil each day is within areas in "very high" or "extreme" wildfire danger rating zones.
The wildfires could still hang around Canada, there's no end in sight for them. As for the air quality in Iowa, the Iowa DNR says that "intermittent and patchy smoke episodes are possible throughout the weekend". They advise you to limit your time outdoors until the air quality gets better.
10 Ways To Beat Pollen Allergies
Those who struggle with pollen allergies know the struggle can be real. Runny noses, watery eyes, and pure misery are just some of the things that come with pollen allergies. Whether it's fall or spring in the Quad Cities, these 10 remedies can help combat those allergies and make you feel a lot better.
LOOK: Highest-rated free things to do in Iowa, according to Tripadvisor