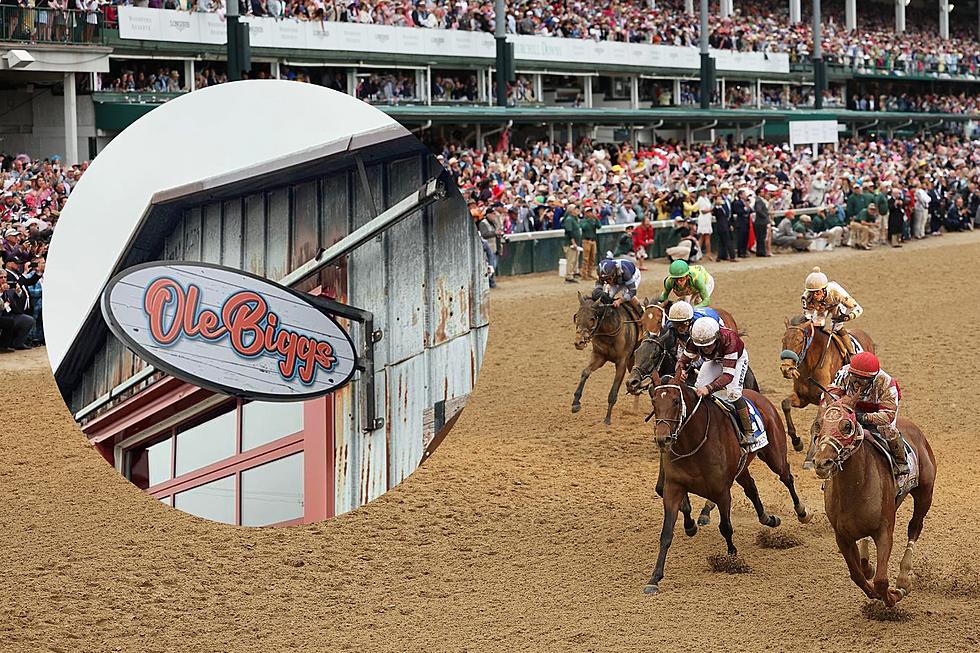 Eastern Iowa Kentucky Derby Party Will Have Horses, Live Music, & More
Getty Images; Ole Biggs at Bombers Tap via Facebook
People are excited about the 149th running of the Kentucky Derby happening on Saturday, May 6, 2023. Every year, people throw parties to dress in their Southern Belle outfits or slacks and jackets to watch the first of three horse races that make up the triple crown.
To celebrate this year's Kentucky Derby and to get people in the horse racing mood, Ole Biggs at Bombers Tap in Bennett, IA is throwing its 1st annual Kentucky Derby party. This party will have drinks, food, live music, real horses, and more. Get your big hats ready, it's derby time.
The 149th running of the Kentucky Derby happens on Saturday, May 6th. Forte is the favored horse to win this year. If it does and wins at the Preakness Stakes and the Belmont Stakes, it will be the 14th horse in history to win the Triple Crown.
The starting gun for the Kentucky Derby fires at 5:57 p.m., but the fun starts long before that Ole Biggs at Bombers Tap's (112 Main Street, Bennett, IA) 1st annual Kentucky Derby Party, and B100 is going to be there. The party starts at 11 a.m. with food from Arty's Ice Cream & Grill to make sure your tummy is full of yummy food.
Plus, the bartenders at Ole Biggs are going to be creating and serving signature derby drinks. There will also be snacks for people to enjoy. Get ready to enjoy live music from the NOLA jazz band and Threat Level Midnight.
It wouldn't be a Kentucky Derby party without horses being involved. Yes, real horses will be at Ole Biggs for you to take pictures with. Make sure you dress in your finest derby outfit because there is going to be a hat and outfit contest.
Connor Kenney and B100 will be there playing all the hit music and broadcasting live from 11 a.m. to 1 p.m. You never know, I might hop on one of those horses and go race at Churchill Downs myself.
We'll see you on Kentucky Derby Saturday at Ole Biggs at Bombers Tap with B100.
Iowa Goodwill Stores Do Not Accept These 23 Items
A Look Inside Knee-High Distilling Co., Muscatine's First Craft Distillery
Knee-High Distilling Co. announced it would become Muscatine's first craft distillery
back in August of 2022
. Almost 9 months after the business was founded, Knee-High products are now hitting the shelves at grocery stores and liquor stores in Iowa.