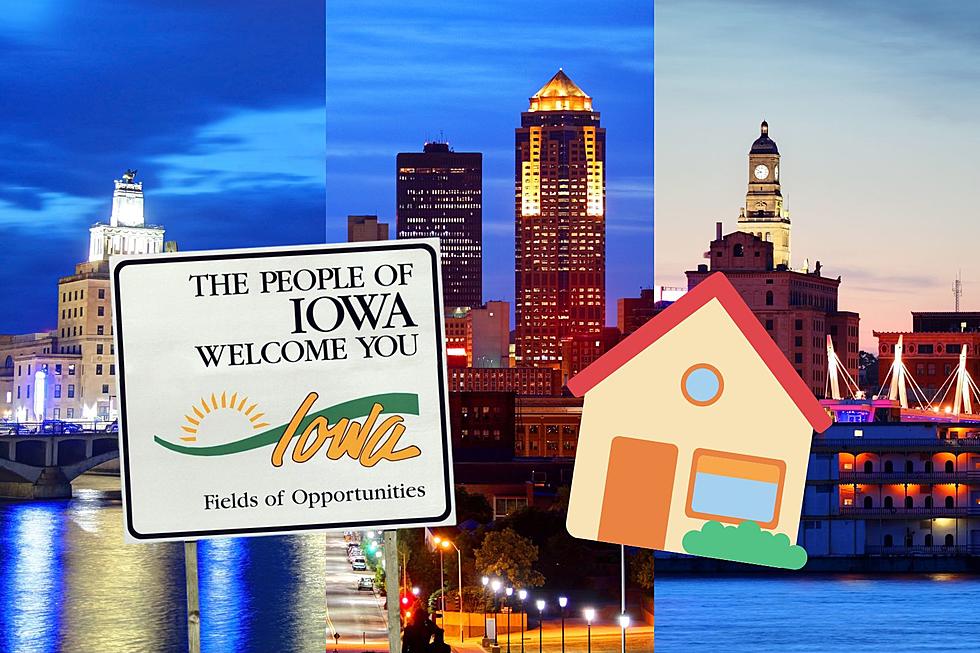 Iowa Has Three Of The Top 20 Most Affordable Cities For Housing
Canva
Last week, U.S. News & World Report put a positive spotlight on the Quad Cities naming it in the top 10 most affordable places to live. Being an affordable place to live is a very attractive trait for a city. People want to save money on housing and the Quad Cities is one of the best places to do it.
If Davenport isn't your cup of tea but want to live in another major Iowa metropolitan, Iowa's two other major cities made the top 20 of a similar list.
A new list from WalletHub put Des Moines and Cedar Rapids in the top 20 most affordable cities for housing. Davenport remains the top dog in this category landing two spots about Cedar Rapids.
Iowa Has Very Affordable Housing
To find which major metropolitans across the U.S. has the most affordable housing, WalletHub compared them across ten key metrics.
WalletHub then determined each city's overall score to rank them from the most affordable housing to the least. Their sample considers only the city proper in each case and excludes cities in the surrounding metro area.
In their findings, WalletHub found that Iowa's three most populated cities were in the top 20 most affordable cities for housing. This is where they ranked:
#14 - Davenport
#16 - Cedar Rapids
#20 - Des Moines
If Iowa's three major cities are in the top 20, imagine how affordable housing is in smaller Iowa towns.
Quad Cities Metro In The Top 10 Most Affordable Places To Live
Last week, we told you that the Quad Cities metro, which consists of Davenport and Bettendorf, IA, and Moline and Rock Island, IL, landed as the 9th most affordable place to live by U.S. News & World Report.
Quad Citizens only spend 20.14% of the median household income on housing, according to the report. That's pretty dang good. It doesn't hurt that the Quad Cities is the 54th best place in the U.S.
LOOK: Highest-rated free things to do in Iowa, according to Tripadvisor
LOOK: Most commonly seen birds in Iowa
Stacker
compiled a list of the most common birds seen in Iowa from Project FeederWatch.