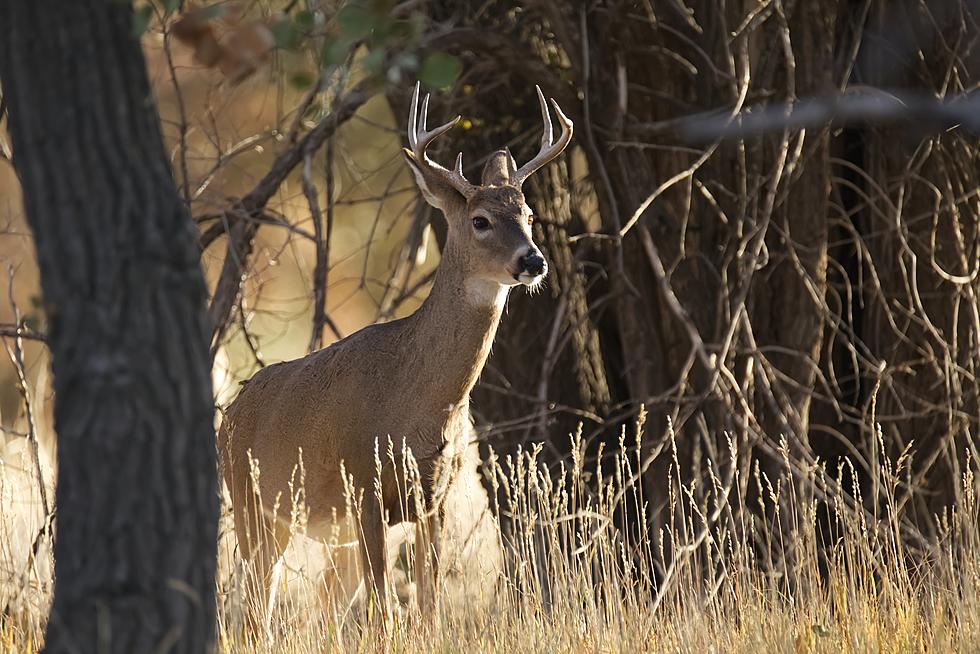 The 'Best' Areas for Deer Hunting in Iowa
Unsplash - Acton Crawford
One month from today (November 2) will be the Shotgun Season 1 opener for Iowa deer hunters. Depending on your weapon of choice, you may have already been out in search of your next big buck. Shotgun Season 1 for deer hunting in Iowa begins on December 2nd and lasts through December 6th. Shotgun Season 2 begins on the 9th of December and lasts through December 17th.
I've always personally gotten a kick out of listening to hunters and fishermen talk about "their secret spot." I grew up hunting and when you're a young kid listening to your dad, grandparents, uncles, etc, they all think they know exactly where to go to see some action and sometimes they were right!
As I've gotten older I've started to understand that they were all full of you know what. They were mostly just hoping and they were really only trying to give us younger hunters a reason to be excited.
Best Areas For Deer Hunting in Iowa
Are there better areas for deer hunting in Iowa or is it all sort of based on luck? I think it would depend on who you ask and it might be a little bit of both. I think for most seasoned hunters, there's a bit of instinct involved, and/or they just go to the same areas they always go to.  According to RealTree, they believe they know the hot spots throughout Iowa for those who are hunting deer.
RealTree reports
Unlike many places, Iowa hunters throughout the state enjoy good odds of tagging a really good deer. But there are two obvious hotbeds: southern and eastern Iowa. Southern counties such as Appanoose, Marion, Monroe, Van Buren, and Warren have solid reputations.
RealTree also adds that these areas are some of the hardest hit by hunters. In the eastern region of Iowa, "Allamakee, Clayton, Delaware, Dubuque, Jackson, Jones, Linn, and Winneshiek counties crank out a lot of deer."
Deer Population Has Grown In This Area
RealTree has some great news for anyone who chooses to hunt in north-central Iowa. Supposedly the deer population has been growing for several years. According to RealTree
While most of the hotspots from previous years remain, we are seeing a steadily increasing deer population in north-central Iowa, which is great because we've been working to allow the population to recover in this area of Iowa for several years. Hunters are reporting increased deer numbers throughout much of north-central Iowa, so we anticipate increased harvest opportunities this year.
Good luck to any deer hunters this coming December. I hope it's the best season you've ever had. Most importantly, I hope you stay safe, have fun, and enjoy spending time in the great outdoors. Also, if you're hunting from a blind during shotgun season, make sure your blind meets Iowa's hunting requirements.
Things Iowans Were Afraid of When They Were Young
Things Iowans Were Afraid of When They Were Young
Gallery Credit: Gabe Glidden
Have You Seen All of these License Plates in Iowa?
Here are 25 different license plates you can see throughout Iowa.
Gallery Credit: Gabe Glidden