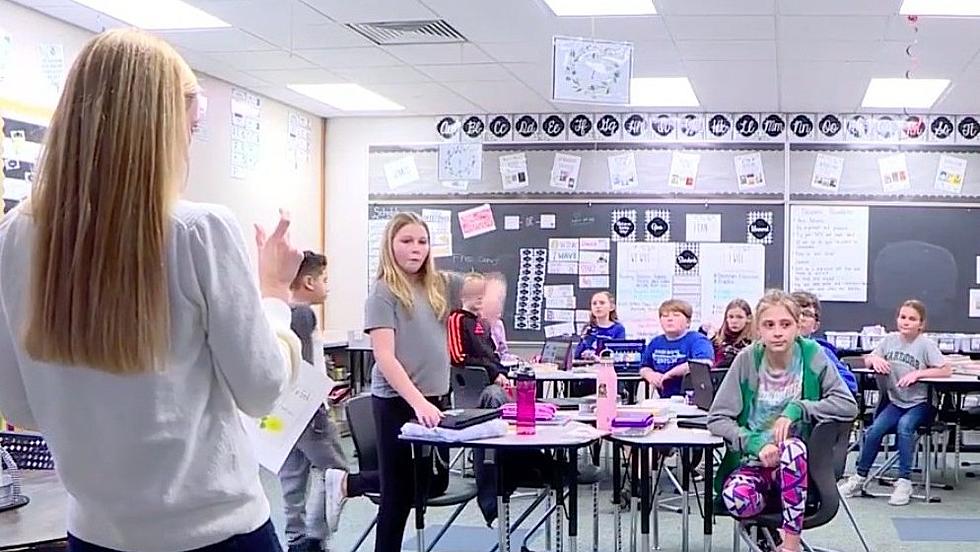 Thoughtful 5th Graders Create Happiness Hotline
Avid Media Composer 5th grade hotline
These 5th graders are doing their best at making the world a better place. Milford, Indiana teacher, Mrs. Van Laeken, has helped these kids spread positivity and encouragement to others by creating a happiness hotline.
Van Laeken told news outlets, "The world is really chaotic, it's kind of dark. On the news, it's kind of hard to find a good news story to share with kids right now. I teach my kids to be positive and do good things for other people and this just seems like a really easy way to get my kids thinking about others."
This teacher's 5th graders believe a phone call to their hotline could make someone's day. It is filled with inspirational quotes, motivational pep talks, and jokes.
If you need to smile today, call 574-832-4965. Let these 5th graders motivate you today and put a little happiness in your heart. These kids know the past few years have been hard, and they would like to help make others feel better.
Mrs. Van Laeken said, "As much as adults feel the negative things happening in the world, the kids feel them just as much if not more sometimes. You're right they haven't been in school, or if they've been in school they've been quarantined or wearing masks or their friend was there one day and not there for 14 days. So It's so important to teach kids that there are good things happening in the world and they could be part of it."
Not only are the kids recording this hotline in English, but in Spanish too! Some of the student's families do not speak English, a couple of the kids pointed out that they want to be part of the hotline and show their parents, but they will not understand what they are saying. So the 5th graders also recorded everything in Spanish!
The phone number was launched last Tuesday, and since then it has gotten more than 240 calls. The students are now working on their second batch of inspirational quotes and jokes.
If you're looking for your uplifting moment, their number is 574-832-4965.
Read More Here: WSBT
This Iowa Home Has A Lego City In It!
Many of us had Lego Growing up, but this house takes it to the next level!
Over 500 sets help make up this entire city. Now let's take a closer look at this Iowa home's Lego city.