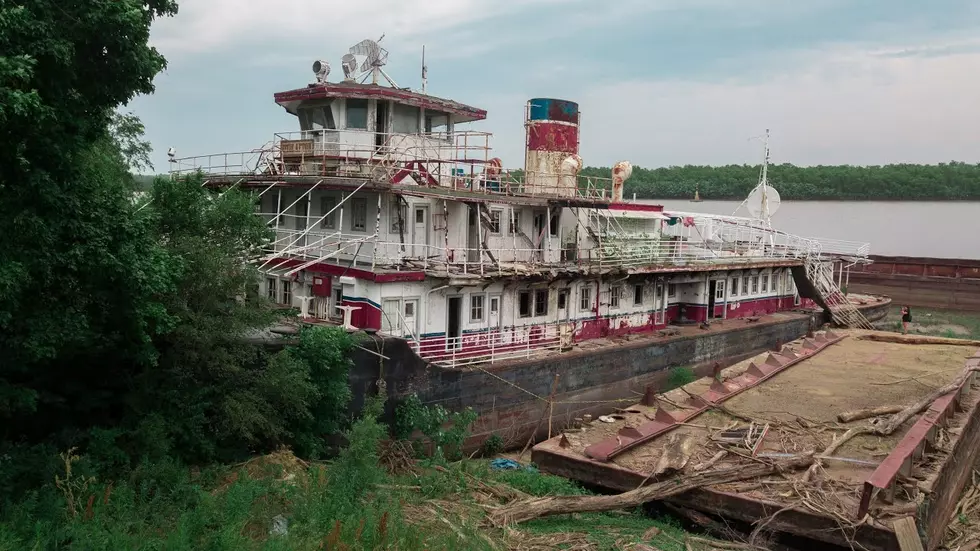 Abandoned Jumer's Casino Boat Looks Like A Ghost Ship
Urbex and Chill via YouTube
Urbex and Chill, a YouTube channel devoted to exploring abandoned buildings, ships, and neighborhoods, recently stumbled across an abandoned boat that was most recently part of the Jumer's Casino in Rock Island.
While his trip is somewhat spooky to see what once was a place backed to the brim with lights, people, sound, and cigarette smoke, it's neat to be able to reminisce over what once was a major attraction in the Quad Cities.
The boat featured is a portion of the casino, which included an area to cash out chips, buy chips, and essentially worked as an entrance and exit for the actual casino boat.
During their investigation, Urbex and Chill come across an old cashier's slip that has the name of the casino printed on it.
They also find a single casino chip, with the company's name showing vividly on the face.
I'm pretty glad these guys found this. The comments in the video are full of people's memories of working on the boat, with one commenter even saying he met his wife on the boat.
I worked on that boat when it was Jumer's casino. Met my wife on the entrance ramp.
Enter your number to get our free mobile app
This Beautiful House Is Completely Underground