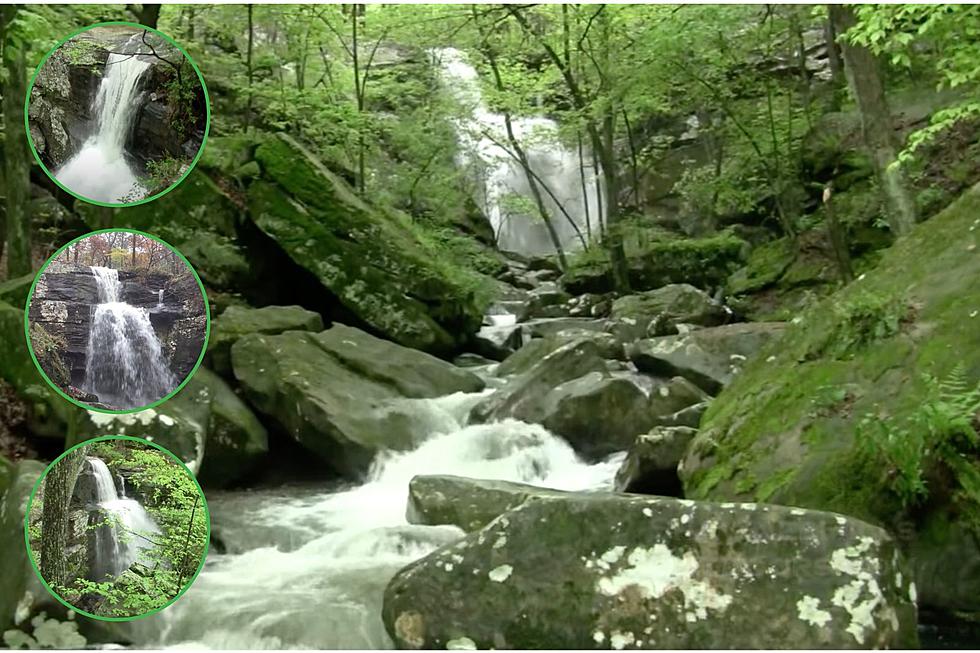 Best Time to Visit Illinois' Tallest Waterfall, It's Over 100 Feet Tall
Red Dutchess Farm & Marks of Curiosity via YouTube
There are beautiful waterfalls throughout Illinois but none like this. At over 100 feet tall, there's something uniquely picturesque about this waterfall.
Why We Love Waterfalls
From a distance, when I hear a waterfall, it's as if I can feel a magnetic force drawing me in. As I get closer, maybe a can feel a mist in the air. If the sound wasn't enough, that mist on your face is a telltale sign that you're nearing a big one.
Encountering big waterfalls in Illinois can be a little tougher in Illinois but contrary to (out-of-towner) belief, Illinois is not so flat that we don't have opportunities to see a rush of water cascading over rocks and some misty spray in the air.
RELATED: 20 Hidden Gem Spots from Across Illinois You Must Visit
The allure of this natural wonder, for me, is the feeling of awe, peace, and tranquility. And even though our waterfalls may pale in comparison to some of the world's most beautiful, there are many worth visiting in Illinois.
But, be warned, some of these waterfalls may be a bit disappointing once you get there. We'll cover that later.
RELATED: 3 Beautiful Small Towns in Illinois Perfect for a Relaxing Visit
The Tallest Waterfall in Illinois
This next video is from the top of the waterfall, looking down.
Burden Falls in Pope County, Illinois
At just over 100 feet, Burden Falls in the Shawnee National Forest is Illinois' tallest waterfall. The Burden Wilderness area of the forest covers about 4,000 of the park's 289,000 acres.
You should get a map as soon as you visit, which will make it much easier to find the waterfall. You'd think you wouldn't have trouble finding an over 100-foot waterfall, but that's the unique thing about Burden Falls. The tallest waterfall in Illinois is not a straight drop, it's a series of drops that add up to over 100 feet.
The only drawback to visiting Buren Falls is that it often dries up in the summer. The creek that feeds the falls dries up quickly if we don't get enough rain. The falls are beautiful with or without rain, but in my opinion, the water sure makes the visit better.
RELATED: Think You Can Handle One of the Most Dangerous Hikes in Illinois?
[H/T A-Z-Animals]
20 Hidden Gem Spots from Across Illinois You Must Visit
Illinois is home to a plethora of hidden gems waiting to be explored. Parks, historic sites, roadside attractions, boutique hotels, and more. Go discover.