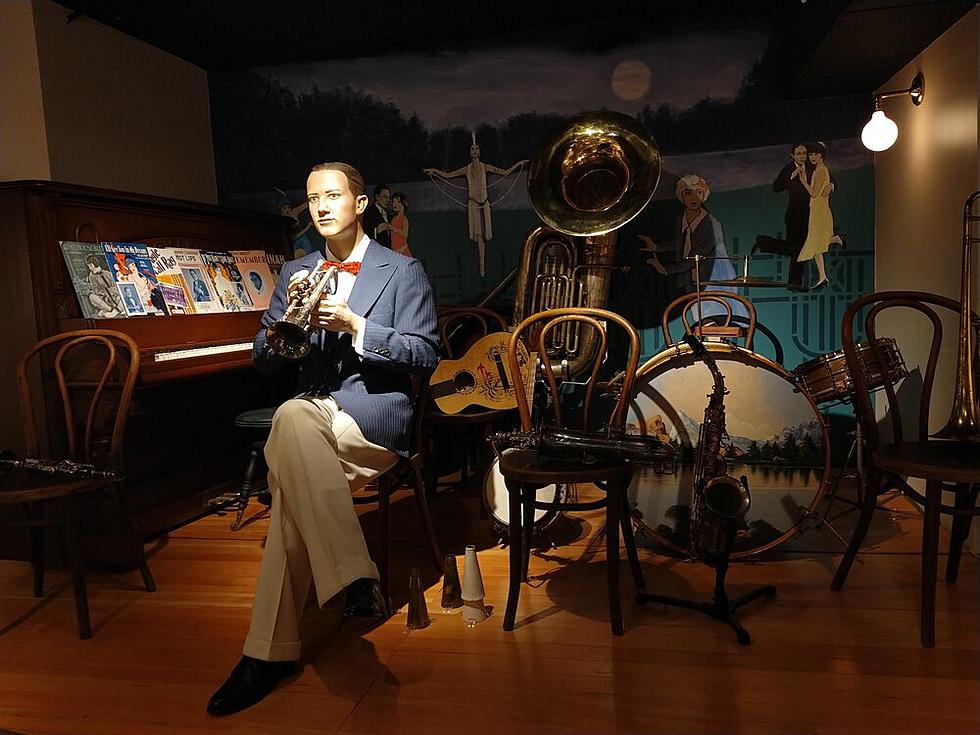 Bix Beiderbecke 50th Jazz Festival: a Tribute to the Great Quad Cities Musician
Bix Beiderbecke Museum and Archive
August 5th, 6th, & 7th 2021 will mark the 50th jazz festival paying tribute to one of the greatest jazz musicians ever to live. The Quad Cities very own, Bix Beiderbecke. The festival is one of the longest running music festivals in the country and attracts jazz lovers from all over the world who are passionate about learning more about the life and legacy of Bix Beiderbecke.
The festival happens at the Rhythm City Casino in Davenport this weekend but if y ou can't make it they've got an online version as well. 
You can buy your tickets here
>
PERFORMING BANDS:
- Special Appearance by Bill Allred, Bix Fest pioneer
- Chicago Cellar Boys (led by Andy Schumm)
- Cakewalkin' Jass Band - Toledo (led by Ray Heitger)
- Miss Jubilee and the Yas Yas Boys (St. Louis)
- Joe Smith and the Spicy Pickles (Denver)
- NOLA Jazz Band (Des Moines)
- Southside Aces (South Minneapolis)
- Mortonia Sextet (All-Stars led by Hal Smith & Dave Kosmyna with Dave Bennett)
- Graystone Monarchs (All-Stars led by Josh Duffee)
- Bix Beiderbecke Youth Band (Steve Little, Director
ADDITIONAL EVENTS/ACTIVITIES:
- Gravesite band performance with vintage cars and release of white doves
- Church service at Beiderbecke family church honoring Bix
- Unique and great auction items available to bid on
- Bix memorabilia (shirts, hats, pins, stickers, etc)
- Vendors with records and other vintage items
- Sunday event at Jim's Knoxville Tap
- Night time jam sessions at the Quality Inn
- Dance groups come from surrounding area, dress nicely, and show off their moves!
Come out and join the fun, get on the dance floor, and enjoy the music!
Pac-Man Facts: 40 Easily Digestible Bits of Arcade-Game History
From his arcade-game fame to his own TV show and appearances on all kinds of collectibles, a look back at Pac-Man.
Ghost In Our Iowa Basement?
As a radio station, we have a lot of people here who have seen some scary stuff. Do you see any ghosts in these photos? I can't, but I also don't know what to look for.
This Isn't The First Face Caught On Camera Here!
In September of 2020 the band "Pit Lord" came to the building to shoot a music video. They shot it in the basement and for a split second in the recording, you can make out a face of what looks to be a woman. You can see that video
here.
With a history of ghosts, it's safe to say the basement of our building is CREEPY!