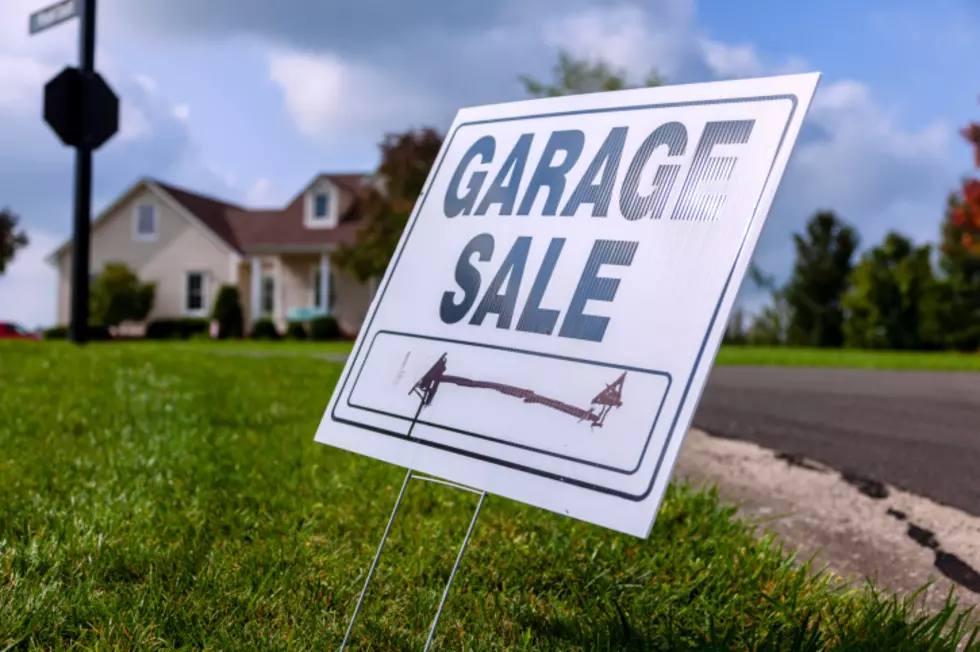 Blue Grass City Wide Garage Sale Is This Weekend
alexeys
The Blue Grass City Wide Garage Sale is this Friday and Saturday, and while that is happening, there is another great event going on! According to QC Events,
Blue Grass Community Charitable Drop Off Program will host it's Proceeds to Charity Garage Sale benefiting 12+ charities within the Scott County Area during the Blue Grass City Wide Garage Sale.
About The Sale
If you just want to partake in the garage sale, you can catch the Blue Grass City Wide Garage Sale Friday, April 29th, and Saturday, April 30th from 8 AM to 3 PM.
About The Charitable Drop Off Program
According to QC events, There are many items available at great prices. Home Décor, Children's Items, Men's, Women's and Children Clothing, Shoes, Purses, Accessories, Kitchen Items, Housewares, Books, CD's, DVD's, Craft Magazines and Books, Glassware, Patio Umbrella, Small Patio Table, Cooler, Children's Learning Items for Teachers, Wall Art and so many more items too numerous to list.
The proceeds will benefit the homeless, seniors, veterans, families, men, women, animals, etc. Please bring a nonperishable food item for animals and/or people.
Location
This fundraiser is located at 215 W. Mayne Street, in the parking lot and inside their new resale store, Blessings Boutique.
About Blessings Boutique
If you fall in love with the spot,  Blessings Boutique will hold its Grand Opening Saturday, June 18th.
Clearly, there is a lot going on this weekend in Blue Grass! You can learn even more here, and if you're looking for something to do this weekend, the quick drive may just be worth it!
What To Expect For Quad Cities Play Station 2022
The Play Station is a newer attraction in the Quad Cities, but families have already fallen in love with the roughly year-old amusement park! Owner Nick Edwards was excited to share what the future of the QC Play Station.
"We have lots of exciting things in the pipeline for our Quad Cities Location. The entire facility is currently getting an entire makeover which began earlier this year."
If You Want a Home With a Pool, Best of Luck Finding One in the QC
At the moment, there aren't many homes in the QC that have swimming pools. Here are a few of the ones that do.