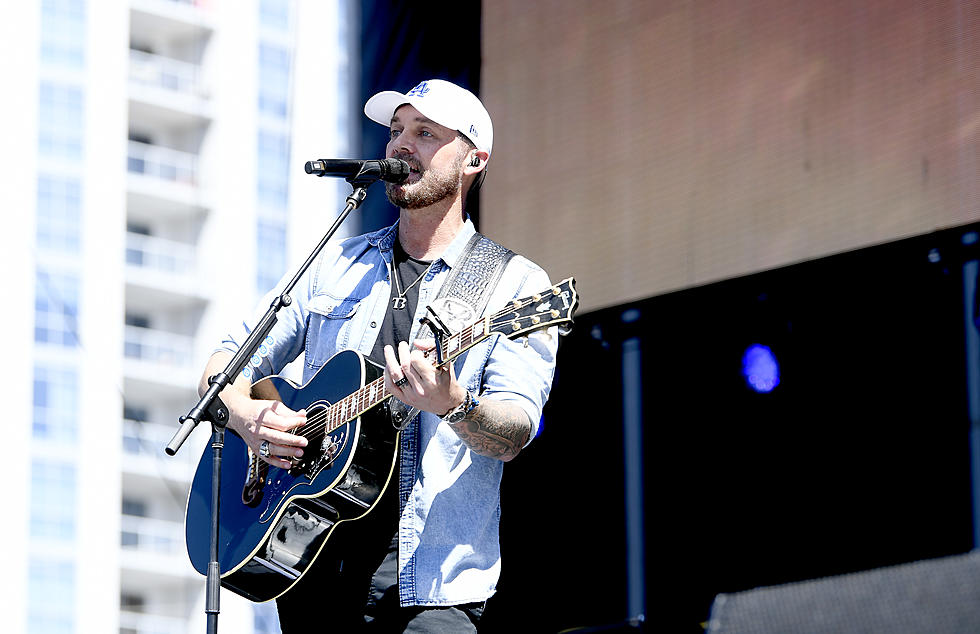 Brett Young's Eastern Iowa Show Canceled
Getty Images
Just when we thought concerts were back and here to stay, we have an unfortunate announcement about a concert coming to eastern Iowa. Brett Young was scheduled to play in eastern Iowa next week. On Tuesday, we got the word that his concert, which featured Maddie & Tae and Filmore, has been canceled.
On Tuesday, Brett Young announced that his concert scheduled for Friday, November 5th at the Alliant Energy PowerHouse was canceled. The show also featured country stars Maddie & Tae and Filmore and was scheduled to start at 8 .,.
Earlier this month on October 5th, we announced that Brett Young was coming to eastern Iowa. There has been no announcement about why the November 5th show was canceled. What we do know is that ticket holders will be refunded. Officials say that this process can take up to 30 days.
If you or someone you know purchased tickets to the show and has questions about getting a refund, they can contact TicketMaster.com or the Alliant Energy PowerHouse ticket office for more information.
Even though Brett Young's concert was canceled, there is still live music coming to the Quad Cities and US 104.9 is your country concert connection and we will get you into every show around the Quad Cities.
Visit our Win Stuff tab to sign up to win tickets to Lee Brice, Jason Isbell, Whiskey Myers, and many more concerts. Lee Brice is the next country concert coming to the Quad Cities with special guest Walker Montgomery. Lee Brice will be at the TaxSlayer Center on November 4th. Click here to win tickets to the show!
The Quad Cities Cheapest Airbnb
You know the old saying "you get what you pay for." In the Quad Cities, $35 a night could get you a pretty nice place to stay. The Quad Cities' cheapest Airbnb isn't what you think it at all. It comes with your own room, private bathroom, a home gym, plenty of amenities, and more. Take a look inside the Quad Cities' cheapest Airbnb.
LOOK: 50 famous memes and what they mean
With the infinite number of memes scattered across the internet, it's hard to keep track. Just when you've grasped the meaning of one hilarious meme, it has already become old news and replaced by something equally as enigmatic. Online forums like Tumblr, Twitter, 4chan, and Reddit are responsible for a majority of meme infections, and with the constant posting and sharing, finding the source of an original meme is easier said than done. Stacker hunted through internet resources, pop culture publications, and databases like
Know Your Meme
to find 50 different memes and what they mean. While the almost self-replicating nature of these vague symbols can get exhausting, memes in their essence can also bring people closer together—as long as they have internet access.