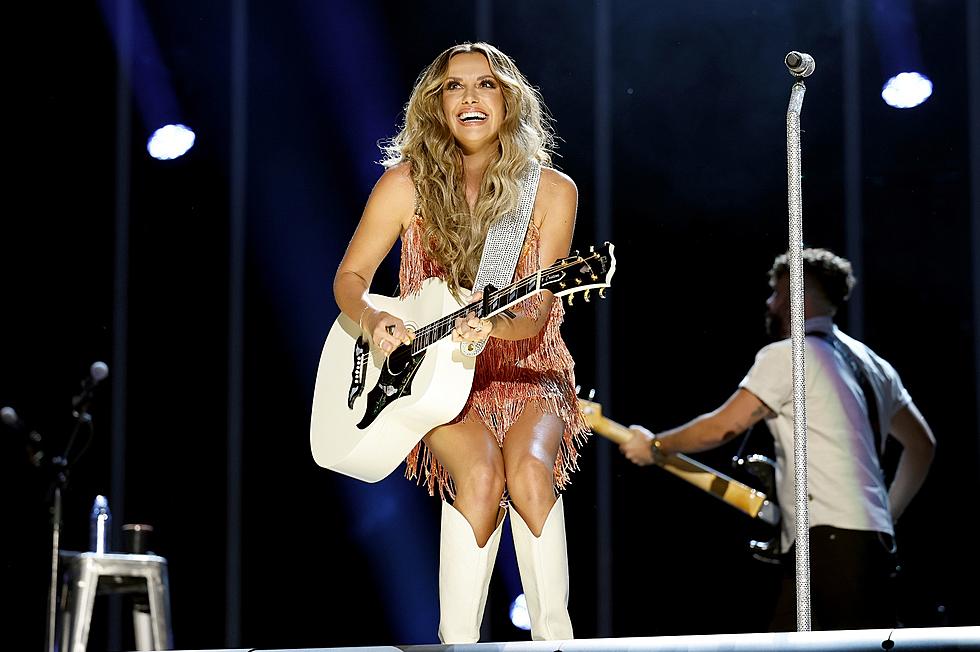 Carly Pearce Left Home at 16 Because of Job with Country Legend
Getty Images
Carly Pearce's story reminds me of how the great Dolly Parton started out. In Carly's case, Dolly actually played a big part in her getting started.
Dolly Parton left her Tennessee home to head to Nashville the day after her high school graduation. An opportunity at Dollywood, the theme park owned by Dolly Parton, helped pave the way for Pearce.
Pearce auditioned for a show at Dollywood in Pigeon Forge, Tennessee when she was only 16. Pearce got the job but then had to convince her parents to let her drop out of high school in Kentucky and make the move to Tennessee. Pearce was successful. Turns out that Dolly herself had approved of Pearce's hiring at Dollywood.
When she wasn't performing (she did about five shows per week at Dollywood), Pearce homeschooled. She also provided her voice to bluegrass albums.
In 2009, still a teenager, Pearce moved to Music City. Eight years later, she had her first Top 5 hit with 'Every Little Thing'.
Now, back to Dolly Parton. By two years ago this month, Pearce had already performed at the Grand Ole Opry in Nashville 80 times. She had aspired to be a Grand Ole Opry member since she was just a young girl and, on that June day, Parton surprised Pearce with the official invitation. Just try not to cry when you watch Pearce's reaction.
Carly Pearce will be performing at the Delaware County Fair in Manchester on Friday, July 14 with special guest Aaron Watson. Tickets to the concert are available HERE.
You can also enter to win a 4-pack of tickets to the concert below.
*Contest ends Monday, July 10 at 11:59 p.m.
22 Fun Places to Take Your Kids This Summer in the Corridor
We put together a list of 22 kid-friendly places in the Corridor - some for little ones, some for kids, some for teens, and some for kids at heart! Here are some venues you might want to check out!
Beef Steaks, Ham, and Other Groceries That Rose in Price in the Midwest