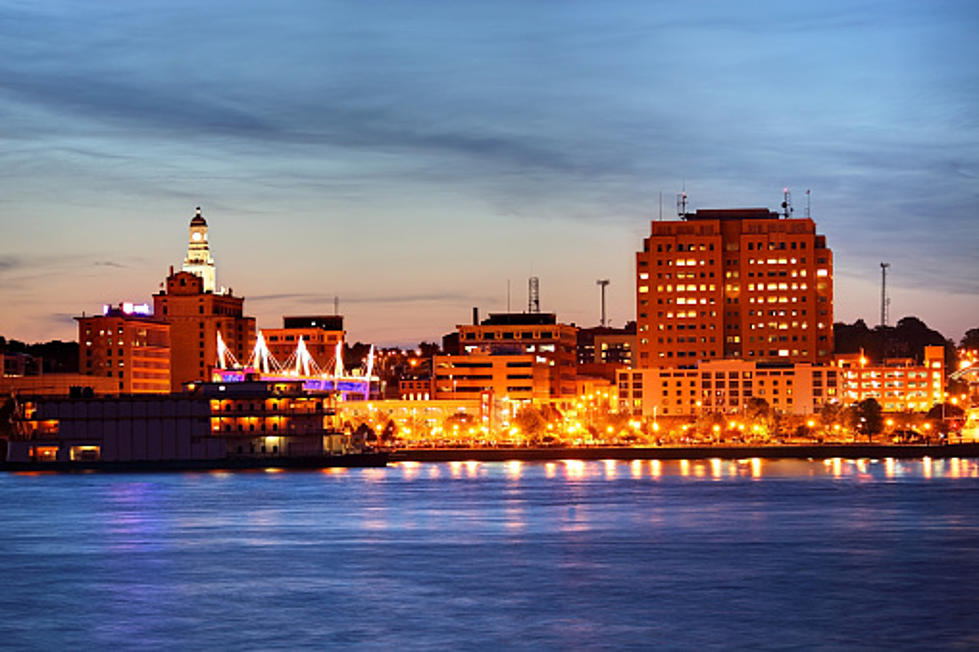 City Of Davenport Has A Ton Of Free Family Fun This Summer
Getty Images
If you're looking for things to do with the family that won't break the bank, the City of Davenport has a bunch of free events for families all summer long! Get ready to have the best summer yet and save a ton of money.
In a press release, the City of Davenport announced that from June through September, they are offering a variety of free events and activities almost every day.
Chad Dyson, Davenport Parks and Recreation Director, said in the release,
"Davenport Parks and Recreation is excited to host a variety of free family activities in our parks this summer. We invite families to enjoy all the wonderful parks throughout our City this summer."
From theater productions to concerts, nature activities to story time there is a fun activity for every member of the family.
The Davenport Parks and Recreation department will be offering free theatre productions at Davenport Junior Theatre, family events such as Family Fun Days, Youth Fest, and Party in the Park with games and activities, garden and nature programs like Pollinator Week, and themed education events part of the City Wide Summer Theme - Davenport Colors Your World.
Vander Veer Botanical Park invites guests to explore 5 countries from around the world to learn about native plants, a bit of history and significant aspects of their culture as part of the Travel Colors Your World summer theme.
From the Davenport Libraries, families can check out programs such as Yoga and Stories in the Park or Library in the Park and the self-guided activity, Reader's Trail where families can go on a walk and read a story along the way.
On the Riverfront, families can enjoy concerts, open air markets with unique homemade wares and fresh produce, and even a movie night along the Mississippi.
That's a lot of free family summer fun in Davenport! Visit the city's website for full list of events and activities throughout Davenport, or see the entire list below.
Davenport Parks & Recreation Events:
The True Tale of Robin Hood by Aaron Randolph III

Hear ye, hear ye!  Davenport Junior Theatre welcomes all to attend a great outdoor celebration! Bring your lawn chairs, blankets and the whole family and come hang out on the great lawn and enjoy games, concessions, activities, and more! Stay for our special production of The True Tale of Robin Hood, written by local playwright Aaron Randolph III and performed by the kids of the DJT Mainstage Company.
You have 6 performance dates to choose from:

Fridays-Saturdays: 6/11, 6/12, 6/18 or 6/19 | 6:30 p.m.
Sundays: 6/13 or 6/20 | 2:00 p.m.

Festivities begin one hour prior to showtimes listed above.
Location: Davenport Junior Theatre

Family Fun Days

Every third Saturday Fejervary Learning Center will host a free family activities. Each day will have a special theme to make each one different and unique. We will be hosting family activities, local vendors, nature crafts, and more!
Saturdays: 12 p.m. - 5 p.m.

6/19 - Kick-Off to Summer
8/21 - Back 2 School Bash
9/18 - Healthy Family Day
10/16 - Harvest Fest
Location: Fejervary Learning Center

Youth Fest 2021

Explore the natural play features and enjoy music and over 30+ vendors promoting fun-filled summer activities! Youth Fest is a yearly celebration sponsored by Davenport Parks & Recreation and Davenport Community Schools to encourage youth involvement in constructive summer activities. Participants will enjoy hands-on games, activities, and interactive displays.

Wednesday, 7/14 | 9 a.m. - 2 p.m.
Location: Fejervary Learning Center

Summer Theme

Visit Vander Veer Botanical Park and travel through five countries getting to know a little about their culture, native plants, and rich history. Be sure to pick up the Travel Colors Your World brochures for fun activities inside.

Ages: All Ages
Every day, 6/1-8/31
Location: Vander Veer Botanical Park

My Little Wheelbarrow

Children will meet on the lawn by the playground two Wednesdays in June and July to experience the wonders of gardening and nature with hands-on activities. Each month will feature two activities - June: Homemade Fishing Rods; July: Bird feeder. No registration required.

Ages: Pre-K+ (All Ages)
Wednesdays, 6/16, 6/30, 7/7, 7/21 | 10:30 a.m. - 11 a.m.
Location: Vander Veer Botanical Park

Pollinator Week

Join us as we explore the pollinators that keep our green earth beautiful! There will be a pollinator menagerie to excite and amaze: You won't believe all the colors, shapes, and sizes that pollinators come in with fun activities for young ones to explore in the conservatory as well as more in-depth information for older explorers to learn about the plants we have on display.

Tuesday-Sunday, 7/20 – 7/25 | 10 a.m. – 4 p.m.
Location: Vander Veer Conservatory
---
Davenport Libraries Events:

Yoga and Stories in the Park

This summer the Library is bringing yoga and stories to Vander Veer Park! Bring your yoga mat or a towel and join us near the playground. Afterwards we'll have a fun craft and selected items available for check out.

Thursdays, 6/10 - 7/29 | 10 a.m. – 11 a.m.
Location: Vander Veer Botanical Park

Library in the Park

In partnership with Davenport Parks and Recreation and other community organizations, the Library will be bringing their Outreach Wheeled Library (OWL) to check out items and provide fun programming all summer long that promotes creativity and literacy.
*More times and locations will be added at a later date*
Mornings
Monday-Thursday, 7/6 - 8/13 | 10 a.m. - 12 p.m.
Mondays: Van Buren
Tuesdays: Goose Creek
Wednesdays: Cork Hill/Leclaire Heights
Thursdays: Roosevelt Community Center
Afternoons
Monday-Thursday, 7/6 - 8/13 | 2 p.m. - 4 p.m.
Mondays: Jefferson Park
Tuesdays: Green Acres
Wednesdays: Tyler Park
Thursdays: Emeis Park
Reader's Trail

The Davenport Public Library and the Davenport Parks and Recreation have joined forces to provide Reader's Trail for the second year! This program would not be possible without funding from the Bi-State Literacy Council. Visit any of the three locations to read a story while taking in the beautiful views of Davenport. Each location has a different story, visit all locations and make sure to tag the Davenport Public Library on social media.

Locations: Prairie Heights, Lindsay Park & Fejervary Learning Center
RIVERFRONT EVENTS

Music on the River

The Davenport Riverfront Improvement Commission and Regional Development Authority
Along with the Max D. Petersen Memorial Trust Fund
Celebrate local musical talent from the shore of the Mississippi River!

All concerts begin at 7 p.m.
Sunday, 6/6- Crooked Cactus Band
Sunday, 6/13 - Josh Duffee & His Orchestra
Sunday, 6/20 - The RiverCity 6
Sunday, 6/27 - Ken Paulsen Quartet
Saturday, 7/3 - Identity Crisis (begins at 6 p.m. -part of Red, White and Boom event)
Sunday, 7/18 - Orion Community Band
Sunday, 8/15 - Big River Brass Band
Wednesday, 8/25 - Central High School Marching Band
Sunday, 8/29 - Panic River Band
Location: Le Claire Park at Petersen Pavilion

Mercado en el Rio

Mercado en el Rio (Mercado on the River) hosts vibrant markets every second Saturday evening in the summer in Quinlan Court along the banks of the Mississippi River. The family-friendly events feature food trucks, mobile boutiques and retail vendors, children's activities, and live music and entertainment.

Saturdays, 6/12, 7/10, 8/14 | 5 p.m. – 9 p.m.
Location: Quinlan Court (River Drive and Brady Street)

Quad City Empowerment Open Air Market 

The QC Empowerment Network's "Open Air Market" looks to make real change for Black owned businesses! This monthly event aims to create connections for business owners. Our commitment is to help Black business owners move forward and encourage everyone to support, in their own way. Whether you're a Black business owner or a shopper looking for Black-owned businesses to support - at the QC Empowerment Open Air Market - you're in the right place!

Sunday, 6/27, 7/25, 8/29, 9/26 | 4 p.m. -7 p.m.
Location: Quinlan Court (River Drive and Brady Street)

Red, White & Boom!

Celebrate America's birthday and see the largest fireworks display in the Quad Cities shot from two barges in the middle of the Mississippi River! The band, Identity Crisis will take the stage for a performance at 6 p.m.
For more information visit: redwhiteandboomqc.org

Saturday, 7/3 | 6 p.m. - 10:30 p.m.  *Fireworks begin 9:30 p.m.*
Location: Various spaces along the river front

Movie on the Mississippi

Free, family entertainment with the Mighty Mississippi as our backdrop!  So, grab your kids and a blanket and join us for some food and a free movie with a breathtaking riverfront view!

Friday, 8/6 | 7 p.m.
Location: Quinlan Court (River Drive and Brady Street)
Quad Cities Trivia
Do you think you are a Quad Cities expert? Test your knowledge below!
LOOK: Stunning vintage photos capture the beauty of America's national parks
Today these parks are located throughout the country in 25 states and the U.S. Virgin Islands. The land encompassing them was either purchased or donated, though much of it had been inhabited by native people for thousands of years before the founding of the United States. These areas are protected and revered as educational resources about the natural world, and as spaces for exploration.
Keep scrolling for 50 vintage photos that show the beauty of America's national parks.