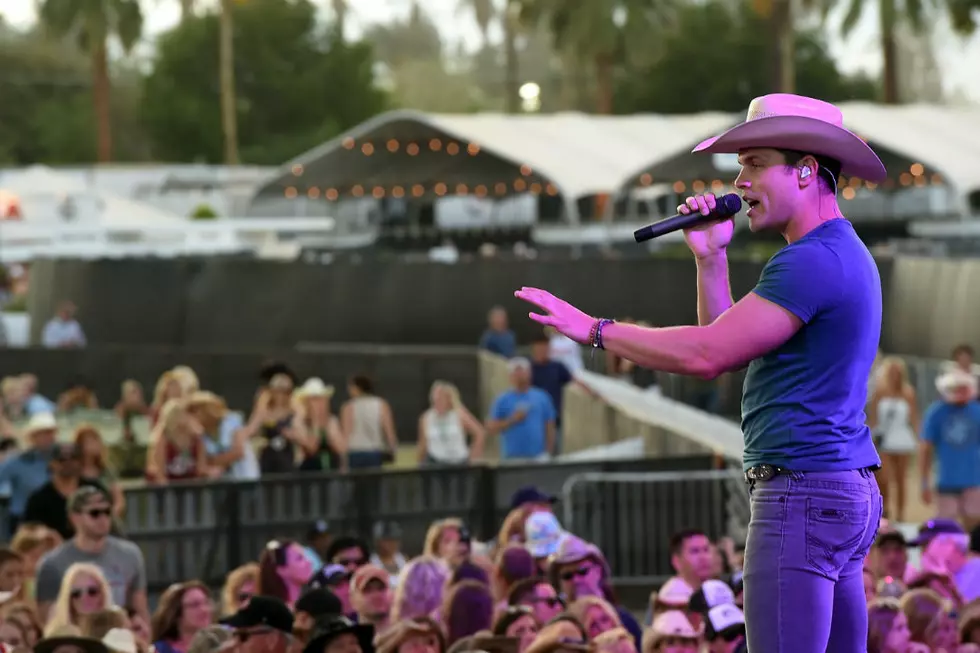 Dustin Lynch Learns Luke Bryan's Tight Jeans Secret
Kevin Winter, Getty Images
Everyone knows that Bryan practically invented tight jeans, but his signature look has rubbed off on a few other resizing country acts. That includes Lynch, who is learning all of the secrets about how to rock them.
"When you sit down a lot, you gotta have some stretch to your jeans," he explains. "There's circulation things that need to happen for us guys — that happens a lot easier with some stretch in the jeans."
Of course, Bryan's taught Lynch a lot more than that. He's also impacted his stage presence.
"What haven't I learned from Luke?" Lynch reflects. "I've learned to be myself on stage more. Not really worry about what I look like or be so calculated. I could sing with Luke every night. We're just goofing off, having the time of our lives. The crowd can see that. I think that's infectious."
Lynch will continue on the road with Bryan and LBT as part of the Kill the Lights Tour and he'll be performing his newest single, "Mind Reader," for massive crowds.
Hear Dustin Lynch's Interview With ToC Nights
Sam Alex is the host of Taste of Country Nights radio, a syndicated night show which airs on more than 60 Townsquare Media Group stations nationwide.
Dustin Explains Why You Don't Gamble With Luke Bryan
See Pictures From Dustin Lynch's Show in New York