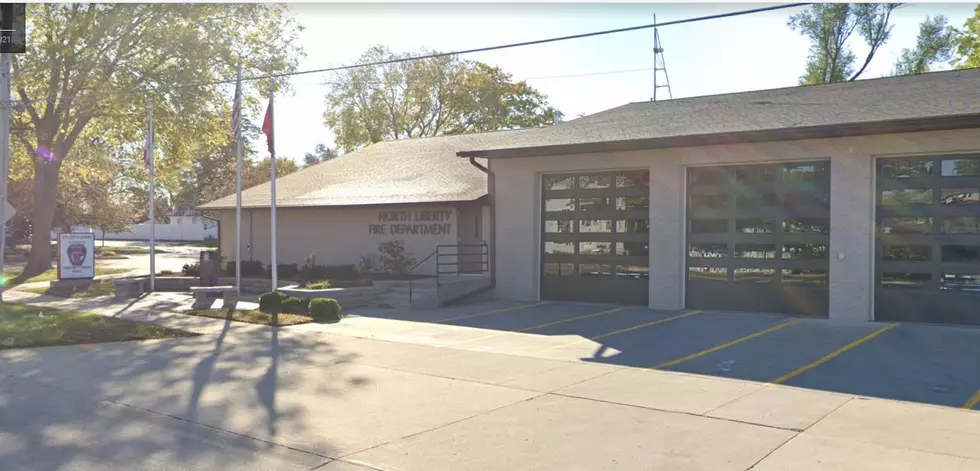 Eastern Iowa Community To Expand Fire Services With New Grant
Google Maps
As a community grows, so does its need for proper facilities and services. In North Liberty, one of these services is taking a major step forward as a recently-awarded grant will give them the funding to hire three additional full-time firefighters.
According to KCRG, The Federal Emergency Management Agency (FEMA) awarded the city of North Liberty a $1,013,539 grant to be received over three years.
These firefighters will work 24-hour shifts, ensuring at least one full-timer on duty at all times. They will also supervise the part-time firefighters, giving the department three total firefighters on staff each night.
Fire Chief Brian Platz said in a news release:
With North Liberty's continued growth and with it an increasing number of emergency calls, this is a big win for the community. It's the result of city officials and first responders' hard work and determination."
The release, also posted on their Facebook page, says the extra firefighters hired as a result of this grant will help improve response times, and even increases North Liberty's fire-protection-related insurance score.
This award called the Staffing for Adequate Fire and Emergency Response (SAFER grant) has a goal of "enhancing the local fire departments' abilities to comply with staffing, response, and operational standards established by the National Fire Protection Association."
It follows another award they received from FEMA in 2019, called the recruitment and retention grant. After receiving that award for $358,206.00, they may be eligible for it again next year. According to the media release, it has a four-year performance period and is specific to recruiting and retaining volunteer firefighters.
Cedar Rapids 1916 Authentic Bohemian Firehouse Airbnb
Photos of original 1916 Authentic Firehouse in NewBo
."}" data-sheets-userformat="{"2":4482,"4":{"1":3,"3":2},"10":2,"11":3,"15":"Arial"}">
10 Little Iowa Towns Known For Big Things