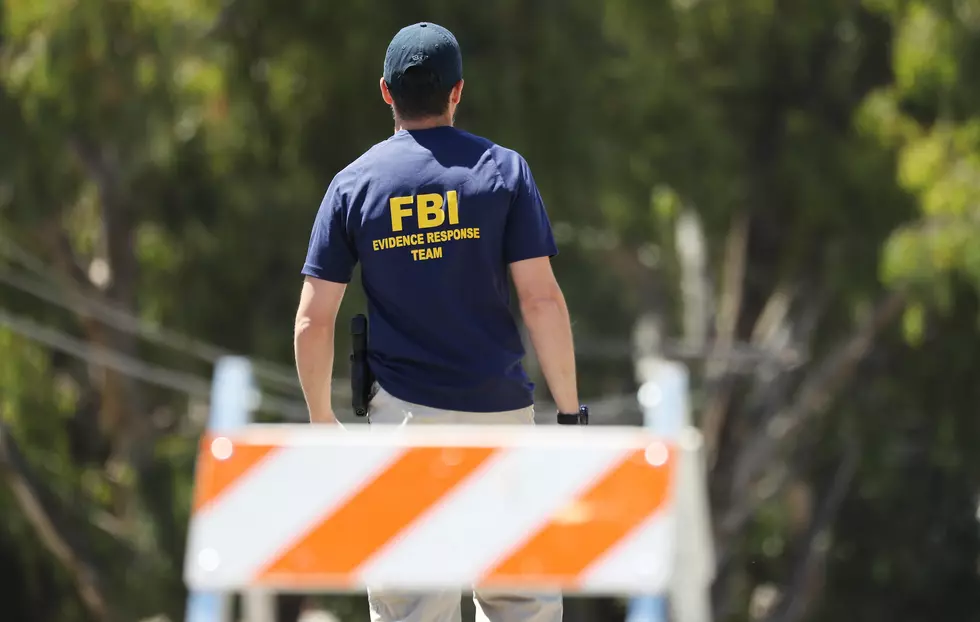 FBI Raids Small Town Iowa Police Chief's Office and Gun Stores
Getty Images
As someone who grew up in Iowa, I can say with confidence that most of us in this state think of grandiose FBI investigations taking place in bigger cities. To corrupt millionaires or politicians or overseas involving terrorists. The Federal Bureau of Investigation would never come here -- especially to a town of fewer than 1,000 people.
Don't think so fast, Iowans.
Police Chief Brad Wendt in Adair, Iowa -- a tiny town about 55 miles west of Des Moines that's home to 793 people -- had his city hall office and at least one gun store he owns, BW Outfitters, raided by the FBI last Wednesday.
According to the company's website, BW Outfitters stocks firearms, hunting accessories, ammunition, and a variety of other products. Wendt boasts on the site that he purchases and sells guns on the internet while saying he has more than 30,000 customers.
And it wasn't just the FBI. The Bureau of Alcohol, Tobacco, Firearms, and Explosives was involved in the raid, too.
The reasoning for the raid has not been released to the public at this time, but the mayor of Adair confirmed to KCCI that Wendt is not on the job at the moment. He is currently on paid leave.
The United States Attorney's Office and the Southern District of Iowa reported last week that five separate locations were raided with a warrant by the FBI, listing the five following areas in western Iowa:
• 300 block of Audubon Street, Adair
• 300 block of Truman Road, Anita
• 1100 block of 4th Avenue South, Denison
• 2700 block of Highway 59, Denison
• 3000 block of 370th Street, Manning
According to an article by the Des Moines Register, Wendt is affiliated with or owns all of these properties. The Register added this: "Adair City Attorney Clint Fichter declined to comment or confirm Wendt's leave of absence. Adair County Sheriff Jeff Vandewater's office was not a target of the investigation. Vandewater said he was made aware of it after it was 'already in motion.'"
The investigation into all of these locations is still ongoing.
Most Commonly Used Drugs in Iowa
Here's a breakdown of how much we use legal and illegal drugs in the Hawkeye State -- all with the statistics to back it up. Some of it isn't pretty, but it's the truth.
Iowa's 25 Most Violent Cities According to the FBI