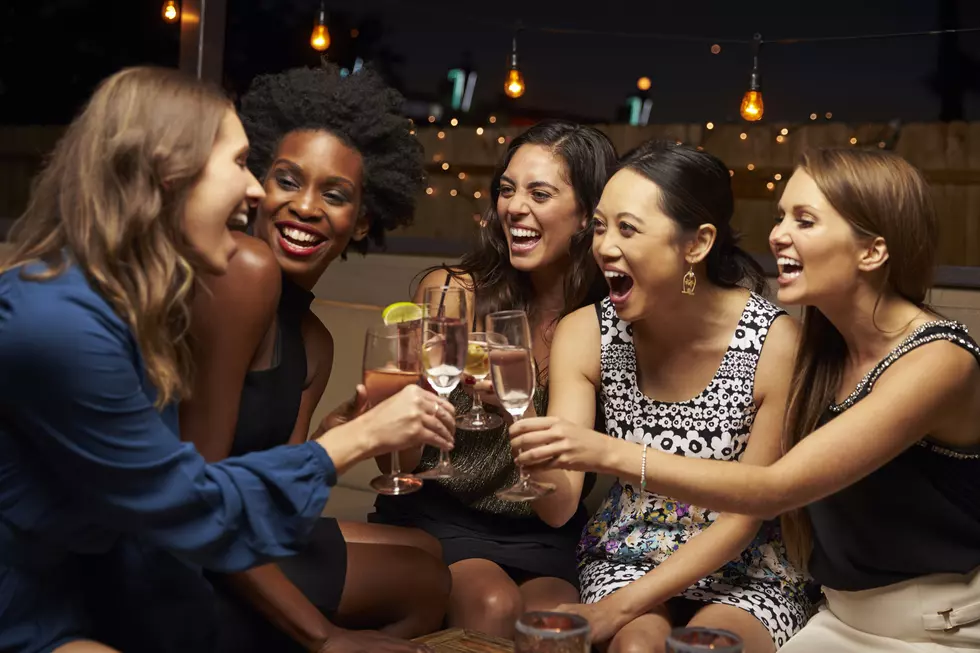 Fun Ways To Beat The January Blues In The Quad Cities
monkeybusinessimages
This year has had a weird start with this weather, if you are feeling down or bored this year... hopefully one of these awesome events can help make your start to 2023 better!
Fun Events To Wrap Up January
Augustana Symphony Orchestra Concert - Winners of the Augustana Symphony Orchestra Concerto Competition will perform as soloists. They are Alex Sell, bass trombone; Adele Shirkey, flute; and Abriana Tereza, soprano. Sell is a sophomore from Rosemount, Minn. He will perform Christopher Brubeck's "Concerto for Bass Trombone, Movement III: James Brown in the Twilight Zone." Shirkey is a sophomore from Schaumburg, Ill., majoring in music education. Shirkey will perform Carl Reinecke's "Flute Concerto, Movement I." Tereza is a junior from Port Barrington, Ill., majoring in music education. The soprano will perform "Ain't it a Pretty Night" and "The Trees on the Mountain" from Carlisle Floyd's "Susannah." Up to three winners are selected by a panel of outside judges in the annual competition, which is open to all students. Learn more here. Date: 01/17/2023 at 7:30 PM - 8:30 PM
Trivia Night - "Beat The January Blues" - Gather a group of up to 8 people for a fun night of frivolous facts. $10/person. Fees are collected that night. Bring all the food you want, but beverages must be purchased on-site. Call 563-391-4834 or email Lexi at lexikeppy@hdcmail.org to register a table. Doors open at 6 p.m. with trivia starting at 7 p.m. Learn more here. Learn more here. Date: 01/20/2023 at 6:00 PM - 9:00 PM
ComedySportz Quad Cities - This is a fast-paced, all-ages improvisational comedy show that uses audience suggestions in a highly competitive "game" between a red team and a blue team. The teams compete for the most laughs. There is no script or plan prior to each performance resulting in non-stop laughs for the players and audience. Matches will begin in November and will be every Friday and Saturday night. Learn more here. First Date: 01/20/2023 at 7:00 PM - 9:15 PM  
Quad City Storm vs Peoria Rivermen - Join the Quad City Storm as they take on the Peoria Rivermen inside Vibrant Arena at the MARK at 7:10 PM. We will be wearing special jerseys and celebrating Nick Jr. Night with Baby Shark, presented by QC Times. Date: 01/20/2023 at 7:00 PM - 10:30 PM
Leclaire Eagle Festival - Eagles & Ice - Every winter, majestic bald eagles make LeClaire their winter home, soaring through the skies high above the Mississippi River. Catch a glimpse of these magnificent birds of prey during the inaugural LeClaire Eagle Festival. This free event offers a once-in-a-lifetime chance to see our incredible national symbol in its natural habitat while experiencing live eagle demonstrations by World Bird Sanctuary and educational opportunities in the warm comfort of the Celebration Center! A spotting scope on the Celebration Center rooftop patio will allow an up-close look without disturbing the eagles as they hunt for food. Learn more here.  Date: 01/20/2023 at 7:00 PM - 10:30 PM And 01/22/2023 at 1:00 PM - 4:00 PM
There is also more improv and concerts. You can learn more about the improv here, and concerts here. Have a great rest of your January 2023!
100 Interesting Facts About The Quad Cities You May Or May Not Know
The Quad Cities is filled with a very rich history. From inventions to crossing the Mississippi River, to American Presidents and Walt Disney, there are many facts about the Quad Cities that many people do not know. While there are many more stories and facts to share about the Quad Cities, you'll find in these 100 facts that all roads, somehow, lead back to the Quad Cities.
10 Best Places To Get Coffee In The Quad Cities
This list is 10 of the best places that you can only find in the Quad Cities. This list is in no particular order, but here are 10 of the best places to get coffee right here in the Quad Cities.