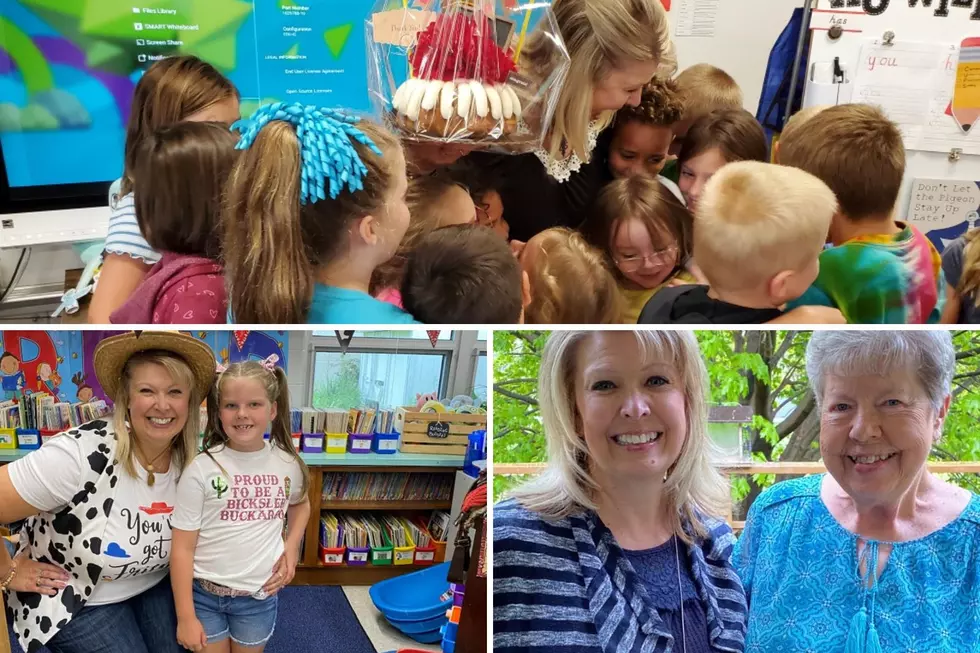 Illinois Husband Shows Love to Wife for All She Does in The Classroom
Canva
There wasn't a dry eye anywhere once we shared this man's amazing letter of recognition with his wife on the radio.
Every week during the school year, I get the pleasure of honoring teachers for some of the amazing things they do every single day. I wish I could say that we honor them for ALL that they do, but we don't. We don't because it would be impossible to do. Does anyone really know just how much a teacher does for their students, their school, and their communities? The spouse of a teacher knows, anyone else who says they know is lying.
97ZOK's Teacher of the Week
Congratulations to Anita Bicksler, from Dakota Elementary School in Dakota, Illinois, she is the Teacher of the Week.
Anita was nominated for this honor by the one who really knows just how much of herself she gives, her husband Greg, he writes:
I tell everyone I have two wives, my teacher wife, and my summer wife. Anyone that lives with a teacher knows the amount of out-of-office hours they do during the school year along with the little extras they spend in their classroom. My wife is adored by so many little kiddos that have come and gone through her BICKSLER Buckaroo's 1st-grade classroom. She is constantly bombarded by hugs and stories whenever we attend a school function. I admire the big heart she has, but that heart was shattered last January when her mother suddenly passed away.
Her mom was so involved with her classroom, always volunteering to help in her classroom and at home do all the cutting out of the many projects they do throughout the year. They were very close and starting this year without her has been tough. Being the positive person she always has been she marches on with life, family, and career. There are some nights we don't see much of each other due to school, that's the times I realize all the things that she and all the teachers put into their jobs to teach our young people. She has been such a positive role model, my daughter became a 1st-grade teacher 3 years ago. I want her to know she is admired by many in the district and she is loved by many.
As Teacher of the Week, Anita was surprised with a cake from Nothing Bundt Cakes and money to spend at WM Day Spa.
Click HERE to nominate your favorite teacher for 97ZOK's Teacher of the Week.