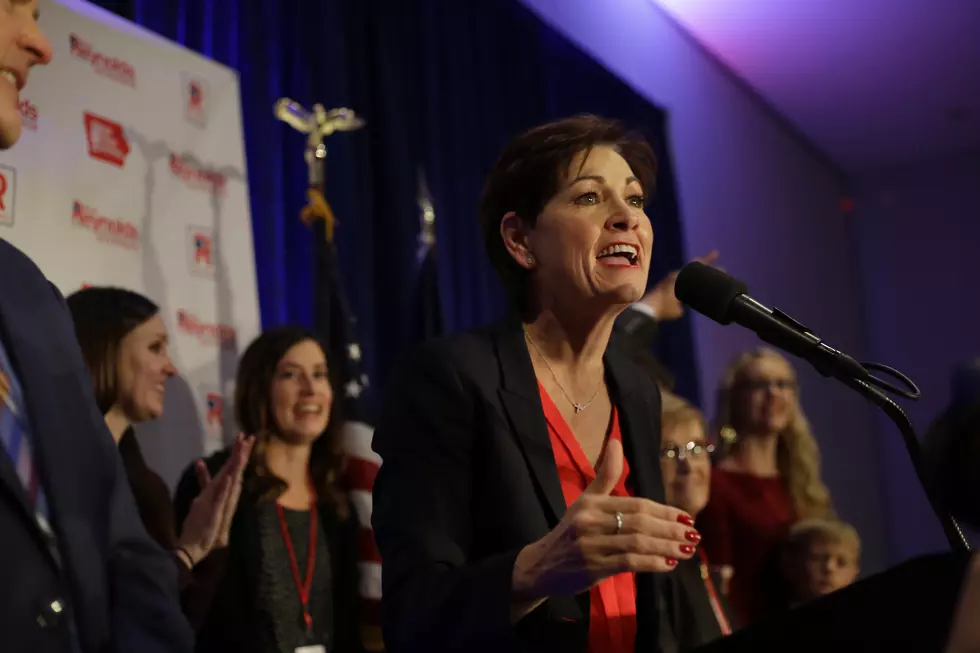 Iowa Governor Reynolds Closes Bars In Six Counties
Getty Images
Enter your number to get our free mobile app
Iowa Governor Kim Reynolds has signed a new proclamation to continue the State Public Health Emergency Declaration and has ordered additional mitigation efforts including closing bars in six Iowa counties.
On Thursday, Iowa Governor Kim Reynolds signed a new proclamation continuing the Public Health Disaster Emergency. This proclamation also has additional mitigation efforts which includes the closing of bars, wineries, taverns, breweries, distilleries, and nightclubs in six Iowa counties.
Effective today, Thursday, August 27, at 5 p.m., all bars, taverns, wineries, breweries, distilleries, night clubs will be forced to close in the following six Iowa counties:
Black Hawk
Dallas
Johnson
Linn
Polk
Story
Those establishments listed about are allowed to continue to sell alcoholic beverages for consumption off the businesses premises. Restaurants in those six counties are permitted to remain open, but must stop selling and serving alcoholic beverages after 10:00 p.m.
According to the Des Moines Registrar, during Governor Reynolds' press conference on Thursday, cited high positive test rates among young adults age 19 to 24. Johnson County, where the University of Iowa is, has 69% of positive coronavirus tests over the past week belonging to that age group. Story County, which is where Iowa State University is located, it is 74% over the past week in that age group. Black Hawk county is home to the University of Northern Iowa. UNI president Mark Nook announced that those not following university guidelines, on and off campus, can be suspended.
Statewide, people aged 19-24 have accounted for 23% of all new positive coronavirus tests over the past two weeks.
Governor Reynolds' proclamation also strongly encourages all Iowans two or older to wear a mask or other face covering when in public settings. This is especially encouraged when it is not possible to remain six feet away from others outside their household, unless it is unsafe to do so because of health or disability.
This new public health measures remain in effect until September 20th. Click here for the full proclamation.
Top Comfort Foods Of The Pandemic