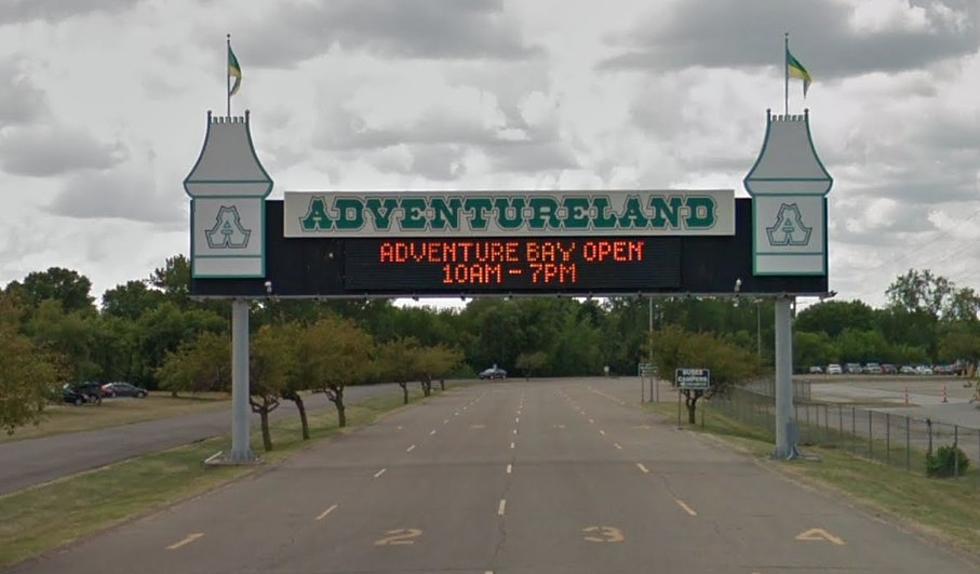 It's Official: These Are The New Rides & Foods At Adventureland
Google Maps
Last August, Adventureland revealed that two new thrill rides would be arriving at the park this year. The Flying Viking was just finished earlier last week with a post saying,
And just like that - the final piece of track for FLYING VIKING has gone into place. Anyone else ready to take a ride on our NEW coaster?!
The one many long-time fans of the park are ready for is the water log ride called Draken Falls. Adventureland also had a new event in 2022 with its Halloween-themed nights. With so many changes, and new themes it only makes sense for there to be new food as well.
According to the Desmonies Register, it's not just new rides,
During its off-season, park officials said they have completed numerous facade improvements, including a fresh paint job on its bumper car building Frantic Freeway. The park chose to honor America's legacy as a leader in space by painting its high flying Space Shot ride with patriotic red, white, and blue colors. A new sign featuring the park's famous "A" will be added to the top of the tower located at the entrance.
In addition to all of that and the new rides this summer, Adventureland guests can also expect a couple of new food options
New Foods
A new candy shop On Main Street - The Sweet Boutique, is reported to include a wide selection of candies, confections, and sweet treats. An airy garage door on the building will create a welcoming, open environment for guests, park officials said.
A New French Fry Stand - The Parent company Palace Entertainment. Potato Patch serves french fries with a large number of toppings as well.
It looks like 2023 is going to be a huge year for Adventureland this year. You can learn more here.
These Are The Best Cities For Singles In Iowa
HomeSnacks.com looked at the Best Cities for Singles in Iowa and here's the statistics they found!
Is This Available Davenport House "Haunted"? Take A Look And Decide