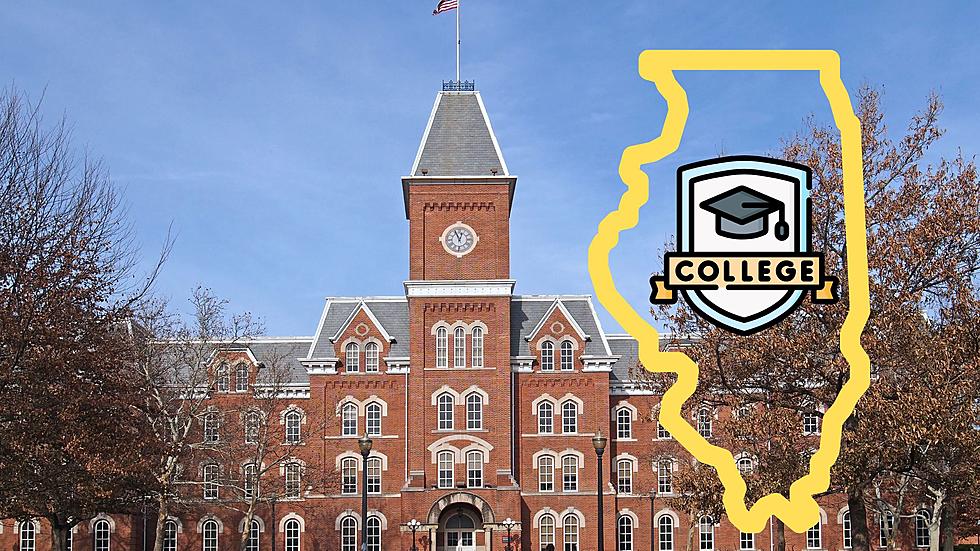 One of the 10 Best Public Universities in the US is in Illinois
Canva.com
Forbes ranked the top public universities in the United States and a school in Illinois made the top 10. Which school in the Land of Lincoln is on the list ahead of schools like the University of Texas and the University of North Carolina...?
Congrats to the University of Illinois for being named the 9th best public school in the country according to a new ranking from Forbes! The University of Illinois, which is located in the central part of Illinois in Champaign-Urbana, ranked only behind some of the premiere schools in the country like the University of Michigan at #4, University of California at Los Angeles (aka UCLA) at #2, and the University of California at Berkley at #1. What about the University of Illinois makes it a top 10 public university? On the site, they say...
"Founded in 1867, the University of Illinois Urbana-Champaign is a public university home to more than 30,000 undergraduates. The university is situated in east-central Illinois, about 125 miles from Indianapolis and 140 miles from Chicago. The university prides itself in creating an accessible campus community, including wheelchair sports programs and an accessible bus system. "
Some of the other schools on the list include the University of Virginia at #8, the University of Florida at #7, and the University of Washington at #6, to see the full list for yourself click here!
I went to Northern Illinois University but I spent a decent amount of time at the University of Illinois hanging with all my smart friends who went there and I will say it is a very beautiful campus with a ton to offer students. I remember so many people panicking about whether they would get accepted to U of I or not, it is not an easy school to get into.