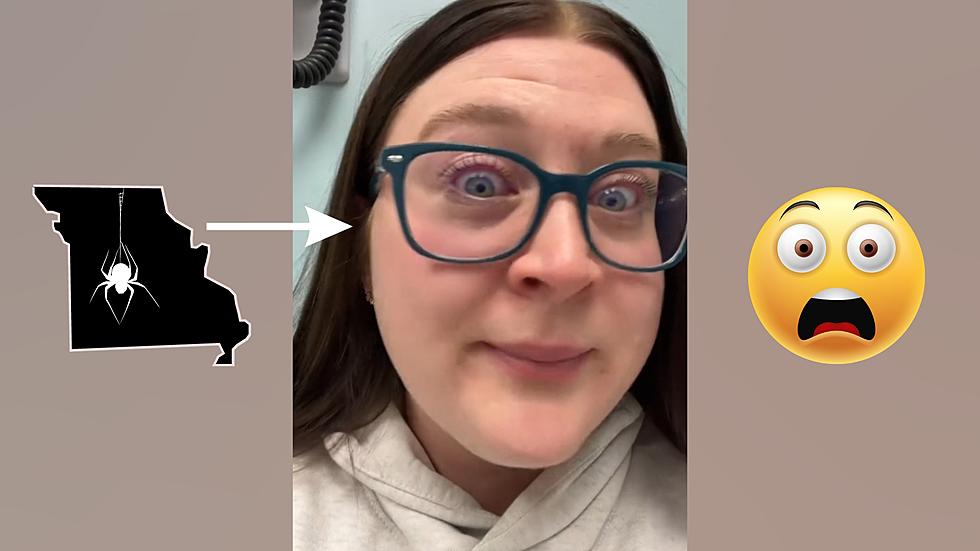 Worst Fear Realized – Missouri Woman Has Spider Removed from Ear
desiraekelly via TIkTok/Canva
I cannot even imagine and I hate to even say this out loud because it truly is one of my worst fears realized. A Missouri woman knew she had a problem in her ear. What she did not realize is that problem was a spider.
I believe this story originated from People, but I saw it on Yahoo Life. The woman's name is Desirae Kelly. She lives in Farmington, Missouri. As they tell the story, Desirae felt something twinge in her ear as she was going to sleep recently, but she thought it was fabric from her bedding so she didn't think anything of it. But, later she felt discomfort and went to the doctor and...
After the procedure, she learned a spider that was about the size of a nickel had made a home in her ear. Eww. You can't hear it, but I'm screaming in my mind right now.
The good news is that Desirae's story has completely blown up on TikTok with over 36 million views. That should help her forget the trauma of knowing her head was the home of a somewhat large spider. Or, maybe not.
25 Ways To Get Rid of Spiders In Your Home
Problems with spiders in and around your home? Here are 25 ways to get rid of them.
Gallery Credit: Leslie Morgan