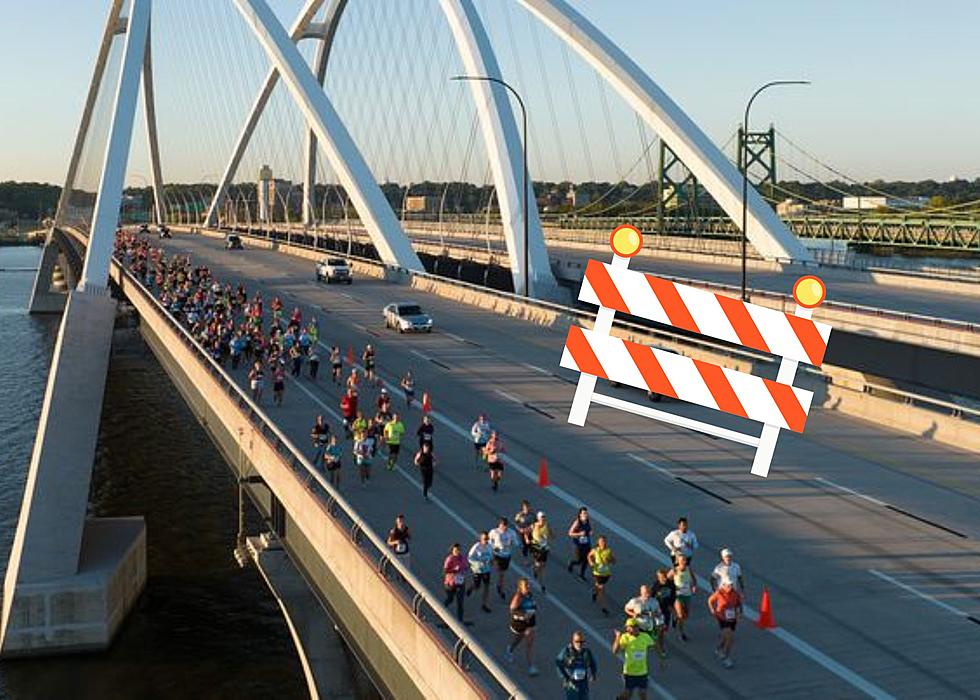 These Are The Quad Cities Marathon Road Closures You Need To Know
Quad Cities Marathon Facebook
The Quad Cities Marathon is happening on Sunday and it will result in several road closures.
Athletes from all over will come together on Sunday to run the 26th Annual Quad Cities Marathon. The 26.2-mile race will begin at 7:00 a.m.
Because it's such a long race across the river, there will be road closures in place for parts of Bettendorf, Davenport, Moline, and Rock Island on Sunday morning.
Moline
The race starts at Vibrant Arena, off of River Drive in Moline. They'll go to University Drive, around the QC Jet Works building, then back onto River Drive to cross into Iowa.
The I-74 Bridge/Bettendorf
KWQC reports that runners will cross the I-74 bridge on the bike & pedestrian paths. Bettendorf road closures will be in place will be from 7:00 a.m. until about 10:30 a.m.
You'll encounter runners at the below places. Bettendorf police ask you to be courteous and patient. Officers will be out to help move cars along as swiftly and safely as they can.
North on 17th Street to Mississippi Boulevard
West on Mississippi Boulevard to Kimberly Road
North on Kimberly Road to Lincoln Road
East on Lincoln Road to 14th Street
South on 14th Street to Alcoa Avenue, then back North on 14th Street to Lincoln Road
East on Lincoln Road to 23rd Street
South on 23rd Street to Central Avenue
West on Central Avenue to 18th Street
South on 18th Street to Mississippi Boulevard
South on 17th Street to George Thuenen Bridge
Cross Bridge to Mississippi River Trail and head towards Davenport
Davenport
If you're going to the Freight House Farmers' Market on Sunday morning, you'll need to get there from Ripley Street. West River Drive around 2nd Street & Gaines will be closed from 5:00 a.m. until 1:00 p.m.
If you want to cheer on the marathoners, you will not be able to park at River Heritage Park in Davenport because American Serenade is docked there.
You can see the full marathon map on Quad Cities Marathon's website.
Step Inside This Huge, Classic $30 Million Illinois Mansion
A $30 million mansion in Chicago is on the market and it's the definition of classic.
LOOK: Most commonly seen birds in Iowa
Stacker
compiled a list of the most common birds seen in Iowa from Project FeederWatch.