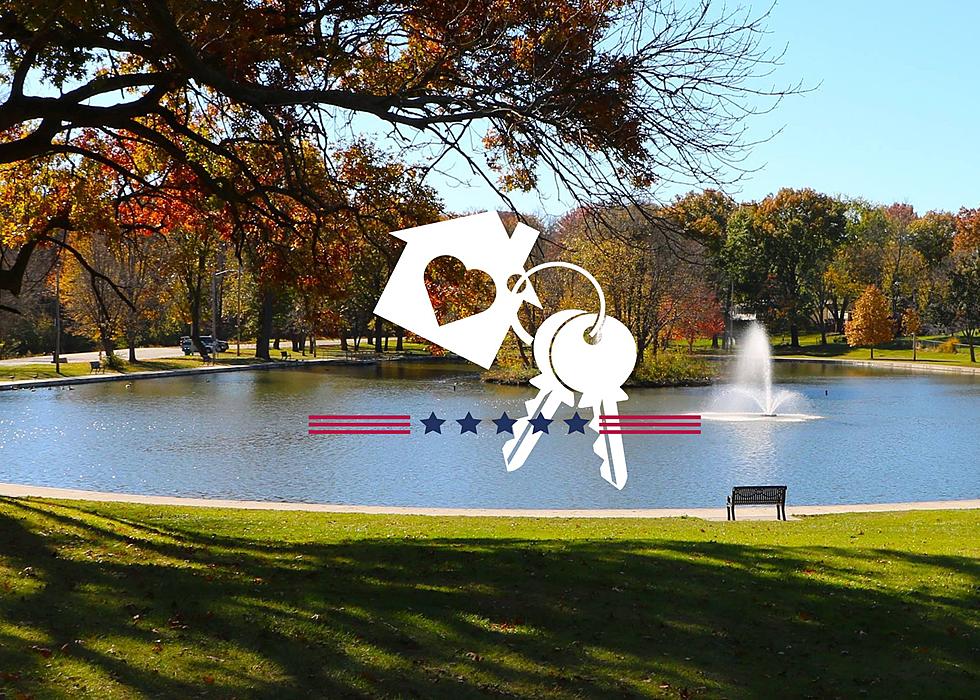 Veterans Can Now Get Homeowner Help In Bettendorf
City of Bettendorf Iowa Government Facebook
Qualifying veterans can now get some financial help if they want to get a house in Bettendorf.
According to a release from the city of Bettendorf, the city now participates in Home Base Iowa, which has incentives for veterans to move to Bettendorf. said Jeff Reiter, Assistant City Administrator/Economic Development Director for Bettendorf said:
About 5 years ago, Bettendorf City Council passed a resolution of support for the Home Base Iowa initiative and this past month, City Staff was happy to work with City Council to formulate these incentives for veterans who are new to Bettendorf. We are excited to support the continued efforts of our veterans and welcome them to Bettendorf.
The incentives that are now available for veterans moving to a house in Bettendorf include:
$250 reimbursement for City services: The City of Bettendorf provides a $250 reimbursement credit to qualifying veteran homebuyers when they sign up for City services (such as garbage and recycling collection)
Up to $900 reimbursement for a home warranty: The City of Bettendorf will provide reimbursement up to $900 when qualifying veteran homebuyers provide a purchase receipt of a home warranty.
$1,500 closing costs reimbursement: Scott County provides this incentive to qualifying veterans living outside of the county who purchase a home in Scott County.
Interview expenses reimbursement: Scott County will reimburse qualifying veterans living outside the county with a maximum of $250, up to two times, for hotel and meal costs incurred when interviewing for a job with an employer in Scott County.
$5,000 tax credit: The credit is available for qualifying veterans purchasing a home within Scott County, provided through the State of Iowa, which is awarded at the time of closing. To be approved, the veteran's lending institution must be affiliated with the Iowa Finance Authority. Homes purchased on or after August 1, 2021, are eligible.
Veterans moving to Davenport and into rural Scott County are also eligible for reimbursements and credits through Home Base Iowa as well. You can get more details about Home Base Iowa at homebaseiowa.gov.
Veterans, you can apply for the program on the Quad Cities Chamber's website.
LOOK: Where people in Iowa are moving to most
Stacker
compiled a list of states where people from Iowa are moving to the most using data from the U.S. Census Bureau.
10 Trash Items You Can't Throw In An Iowa Bonfire