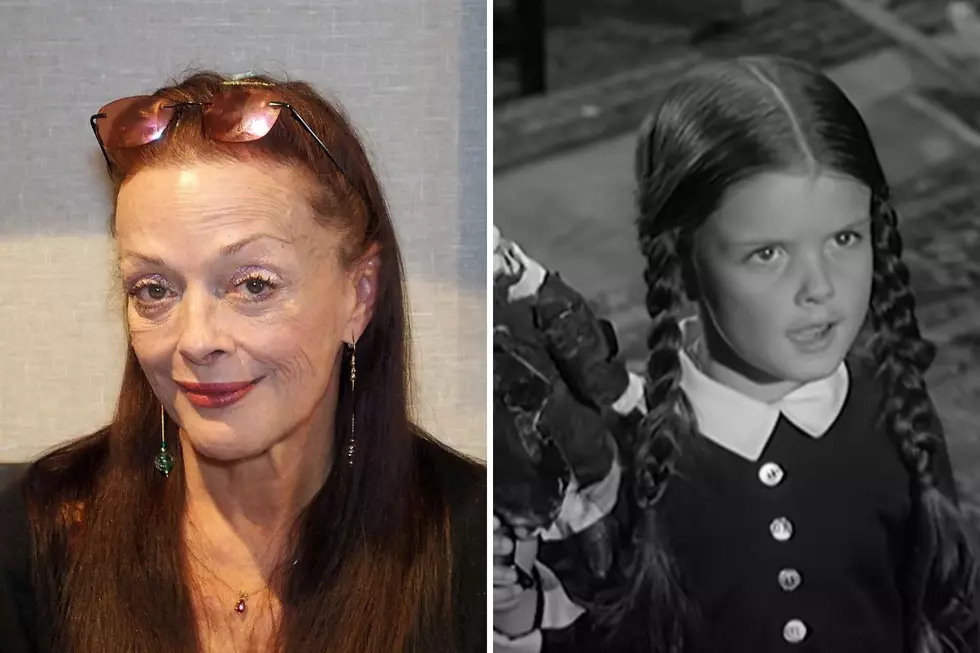 Lisa Loring, Original Wednesday on 'The Addams Family' TV Show, Has Died at 64
Bobby Bank, Getty Images / YouTube: MGM
Lisa Loring, the actress best known for playing the role of Wednesday Addams on the popular 1960s TV sitcom The Addams Family, has died at the age of 64 on Saturday (Jan. 28).
News of her passing has been confirmed through statements released to both Variety and CNN, in addition to social media posts from close friends.
"She went peacefully with both her daughters holding her hands," Vanessa Foumberg, Loring's daughter, told Variety. Meanwhile longtime agent Chris Carbaugh also relayed to CNN, "She brought to life one of the most iconic characters in Hollywood history that is still celebrated today. Lisa loved sharing her memories and meeting all her fans across the world," adding, "She will be missed dearly."
On Facebook, close friend Laurie Jacobson shared side by side, black and white photos of Loring — one as a young adult and another as Wednesday Addams — and revealed the conditions that ultimately led to her death.
"It is with great sadness that I report the death of our friend, Lisa Loring. Four days ago she suffered a massive stroke brought on by smoking and high blood pressure. She had been on life support for three days. Yesterday, her family made the difficult decision to remove it and she passed last night. She is embedded in the tapestry that is pop culture and in our hearts always as Wednesday Addams," Jacobson says.
"Beautiful, kind, a loving mother, Lisa's legacy in the world of entertainment is huge," she continues, "And the legacy for her family and friends — a wealth of humor, affection and love will long play in our memories. RIP, Lisa. Damn, girl...you were a ton of fun."
Loring starred in the two seasons of The Addams Family which aired between 1964 and 1966, adopting the role of Wednesday at just six years of age.
After the sitcom ended, the actress enjoyed sparing work in TV and film, cast in brief roles on shows such as The Girl From U.N.C.L.E., Fantasy Island, Barnaby Jones and others, the most high profile stint being a seven-episode appearance as Cricket Montgomery in the soap opera As the World Turns.
Also paying tribute to Loring was Butch Patrick, who was cast in a similar childhood role as Eddie Munster in rival sitcom The Munsters, another spooky show which also had a two-season run from 1964 through 1966.
"Very sorry to hear of my dear friend Lisa Loring's passing. We were very close and worked together often. I know she was very weak. I was in her company just a few weeks ago. Godspeed my friend," writes Patrick.
Both The Addams Family and The Munsters possess an enduring legacy bolstered by recent reboots. Rob Zombie directed a full length movie about the fiendish Munster family, while the Wednesday character received her own feature TV show (dubbed Wednesday), featuring lead actress Jenny Ortega. Both were released last year on Netflix.
Loudwire expresses our condolences to the Loring family and all who loved and knew her.
Rockers We've Lost in 2023
Rock and metal musicians and icons who died in 2023.
32 Rockers Who've Appeared in TV Shows