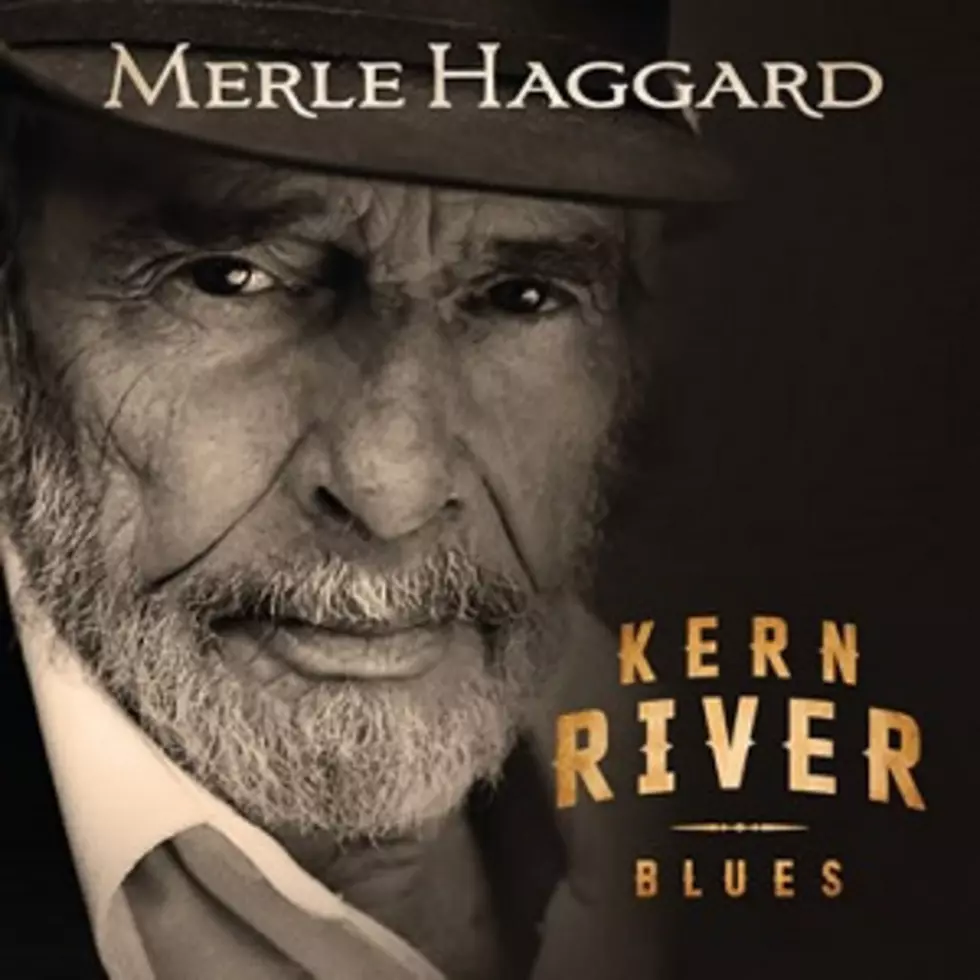 Merle Haggard's Final Song, 'Kern River Blues', Released [LISTEN]
Hag Records, LLC
Country music fans can now hear Merle Haggard's last song. "Kern River Blues," the final tune that "the Hag" ever recorded, was released on Thursday (May 12).
Prior to his death on April 6, Haggard spent a good chunk of his final months in the hospital, battling pneumonia. During that time, though, the country legend was writing -- and, while resting at home, Haggard was also recording that new material. From those months comes "Kern River Blues," in which the singer-songwriter reflects on leaving Bakersfield, Calif., in the late 1970s. According to song details listed on Haggard's website, it was recorded on Feb. 9.
"I'm flying out on a jet plane / Gonna leave this town behind / I'm flying out on a jet plane / Gonna leave this town behind," Haggard sings. "They've done moved the city limits / Out by the county line."
"Well, I'm leaving town forever / Kiss an old boxcar goodbye," the last lyrics of "Kern River Blues" go. "I dug my blues down in the river / But the old Kern River is dry."
Although "Kern River Blues" is the final song that Haggard ever recorded, it may not be the last new music that country fans will hear from him. In an interview about a year before his death, Haggard noted that his family has access to "probably 300, 400 songs that I haven't released that I've collected over the years."
"We call it 'the archive,' and we haven't released anything from that," Haggard explained. "When I get unable to record or sing anymore or get killed or something, well, they'll probably put it out."
Listen to Merle Haggard, "Kern River Blues":
10 Essential Merle Haggard Lyrics