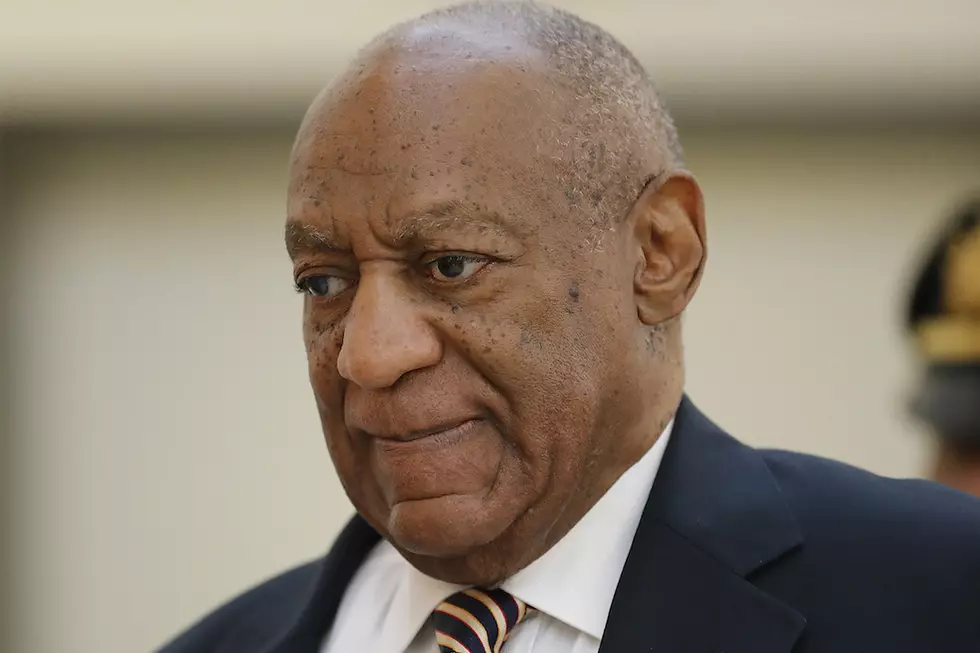 Mistrial Declared in Bill Cosby Sexual Assault Case, Fans React on Twitter
David Maialetti, Getty Images
Mr. Cosby was on trial for allegedly drugging and sexually assaulting former Temple University employee Andrea Constand at his home in 2004. If convicted, the 79-year-old comedian could have spent the rest of his life in prison. He had been charged with three second-degree felony counts of aggravated indecent assault, and each count carries a minimum sentence of five years in prison, according to the Associated Press.
Jurors deliberated for over 52 hours over six days before telling a judge that they have reached an impasse on Day 4. Judge Steven O'Neill instructed them to keep working toward a unanimous decision. On Saturday (June 17), they came back and told O'Neill they were hopelessly deadlocked.
"I just want to wish all of the fathers a Happy Father's Day," said Cosby, who also tweeted videos of his remarks. "And I want to thank the jury for their long days. Their honest work, individually. I also want to thank the supporters who have been here. And, please, to the supporters, stay calm. Do not argue with people. Just keep up the great support. Thank you."
Although this ends the highly-publicized trial, prosecutors have announced that they will retry the case against Mr. Cosby. He is currently free on $1 million bail.
Outside of the courthouse, Cosby didn't speak to the media, however, his team declared the mistrial a victory.
"Mr. Cosby's power is back. It has been restored," said Andrew Wyatt, his spokesman.
Cosby's wife of 53 years, Camille, slammed prosecutors for bringing the case to court and attacked the media for being "blatantly vicious" toward her husband.
Meanwhile, Cosby accuser's attorney Gloria Allred told the media that the mistrial is far from a victory for Mr. Cosby. "We can never underestimate the blinding power of celebrity but justice will come," she said.
People's reactions to the mistrial were mixed on Twitter. Some are calling for Mr. Cosby to be thrown in jail, while others showed empathy for the elderly comedian.
"Mistrial declared in the Bill Cosby case. Jurors deadlocked on all three counts. Nobody wants to send America's dad to prison," tweeted one user. Another person wrote, "Bill Cosby gets off via a mistrial. What a friggin joke."
Finally, a fan tweeted, "Bill Cosby got off. They about to OJ Simpson his ass."
Check out more reactions from Twitter below.
Watch Cosby Accuser's Attorney Gloria Allred's Press Conference After Mistrial
10 Rappers' Lowest Career Moments