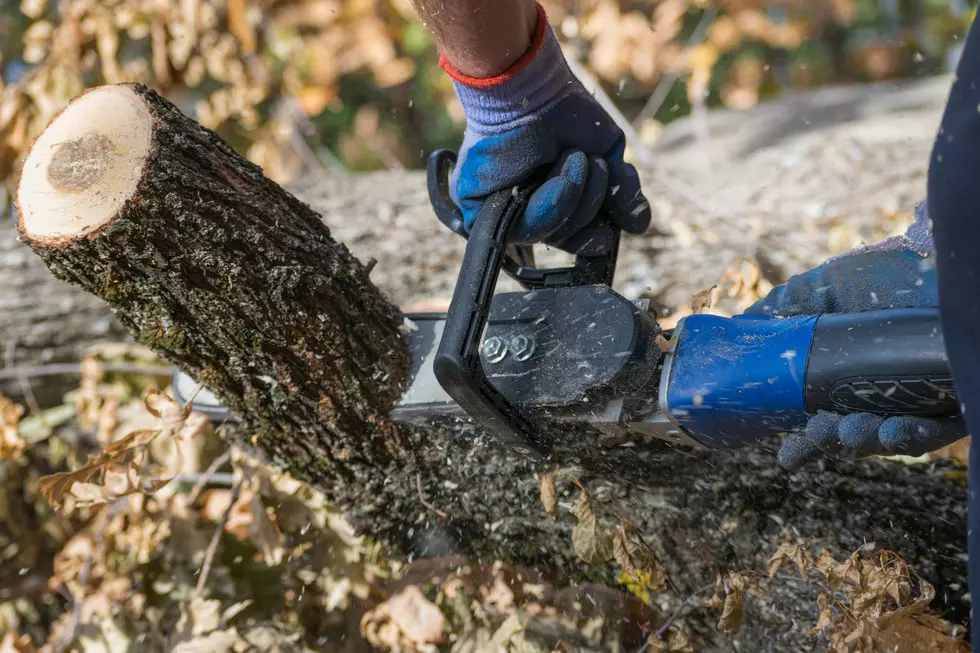 New Rapid Test Pilot Program Could Save Iowa's Dying Trees
Nikola Pavkovic
Something mysterious is killing century-old Iowa white oak trees at a rapid pace, and according to KCRG, the Iowa Department of Natural Resources (DNR) is working to get to the bottom of it.
There appear to be no widespread visible signs of insects or fungi that would be considered the usual suspects, so the Iowa DNR is, unfortunately, finding itself cutting down the beautiful trees before they rot. It's not just in Iowa. Illinois and Missouri officials are facing the same conundrum.
Tim Krauss is a co-owner of Iowa's largest privately-owned timberland, 7,000 acres owned by the Amana Society. He says they are seeing about 2-3 dead trees per every other acre.
With this oak decline, we have two to three dead trees almost every other acre," Krauss said. "We have to harvest the dead trees because we only have a year until they are no good. We can make our budget by just cutting dead trees. The downside is, they are not coming back."
Their best guess? Climate issues such as drought and the 2020 derecho.
But Iowa is set to be on the frontlines of a new possible solution.
Iowa has been chosen in collaboration with the U.S. Forestry Service to be part of a new rapid test kit pilot program that may help solve the mystery. Officials compare it to a rapid COVID test, but for trees. Tivon Feeley, the Iowa DNR's Forest Health Program leader, explains:
"It's a DNA test that will tell us within about 5 minutes whether it's oak wilt or not. If it's negative, it stays clear or golden color. But if positive for oak wilt, it turns a bright blue or purplish color."
If oak wilt is confirmed, foresters can cut down the tree to prevent it from spreading to other trees, in the long run saving this tree species from extinction and salvaging its value, which in the best of conditions, could be more than $1,000 each when sold.
Coldest Morning in Cedar Rapids History
On January 31, 2019, the mercury in Cedar Rapids hit -30. That's the actual temperature that morning, which set the new record for the coldest temperature in Cedar Rapids history, with records dating back to 1893. The previous all-time record low temperatures for the city was -29 on January 15, 2009.
Essential Winter Emergency Kit Items
Winter season in the Quad Cities means cold temperatures, heavy snow, and slick roads. Hopefully, you won't ever need to tap into your winter emergency kit, but it's better to have one in your car than to be unprepared. Make sure you have these essential items in your car before winter arrives in the Quad Cities.