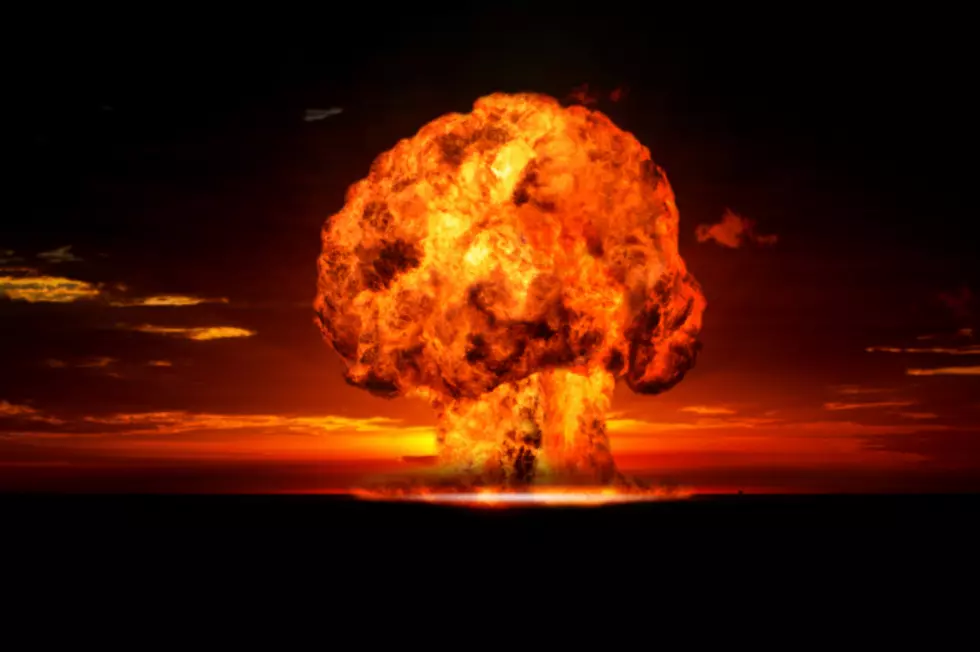 Nuclear Threats: These Are The Biggest Targets In Wisconsin
curraheeshutter
In the 1990s a map of every state was created and shared looking at the threat level of every town, city, and area in a state. The site goes on to state,
At the bottom of this page is the 1990 FEMA nuclear target map for Illinois. It was just a conceptual map about the nuclear threat. Even an all-out nuclear war - did not by any means mean that every site would be hit. For some states VERY FEW and POSSIBLY / PROBABLY NONE of the sites will be hit but others may have some very significant targets. Because circumstances have changed since 1990 some of the targets in many of the maps should be removed and possibly there are others that should be added.
You can see that map here.
Obviously, this list hasn't been updated since the 90s. For instance, this list has The Zion Nuclear Generating Station as a target, this location was closed in 1998. This plant was located in Illinois but was close enough to Wisconsin to be seen as a threat that could negatively affect Wisconsin.
 Zion Nuclear Power Station was the third dual-reactor nuclear power plant in the Commonwealth Edison network and served Chicago and the northern quarter of Illinois. The plant was built in 1973, and the first unit started producing power in December 1973. The second unit came online in September 1974
You can learn more here.
Likely Targets In Wisconsin
Current Nuclear Power Plants - Power plants have always been targets more times than none. The current plants include Point Beach Nuclear Plant, the La Crosse Boiling Water Reactor, and Kewaunee. Luckily for La Crosse and Kewaunee, only the Point Beach nuclear power plant is currently reported as operational.
Superior Wisconsin - Many Military bases like the National Guard Armory, US Air Force Civil Air Patrol are close or in Superior. The Richard I. Bong Veterans Historical Center and the  Richard I. Bong Memorial Airport are close enough to make this whole area a target in the state.
Racine -  This city is the headquarters of a number of industries, including J. I. Case heavy equipment, S. C. Johnson & Son cleaning and chemical products, Dremel Corporation, Reliance Controls Corporation time controls and transfer switches, Twin Disc, and Arthur B. Modine heat exchangers. You can learn more here.
Milwaukee - It is a big city close to other targets, so as far as nuclear fallout goes, this would be a target.
Madison - Not a major target in the 90s or today, but as the capital of Wisconsin it is worth mentioning, and putting on this list.
Important To Remember
It is very important to remember that an attack is very unlikely, and it is not worth stressing or allowing the fear of nukes to take over your life. This list is more for an interesting read and a look back at the 90s.
If an attack did happen for some reason the odds of Wisconsin being a target are very unlikely as well.
Barbecue, Pizza, & Beer-Illinois' Route 84 has Some Hidden Gems This Time of Year
Road trips aren't complete until you've stopped into some hidden gems along the way.
Is This Available Garner, IA Home Actually Willy Wonka's House? You Decide
Various 70's style remodels make this home in Garner a different one.