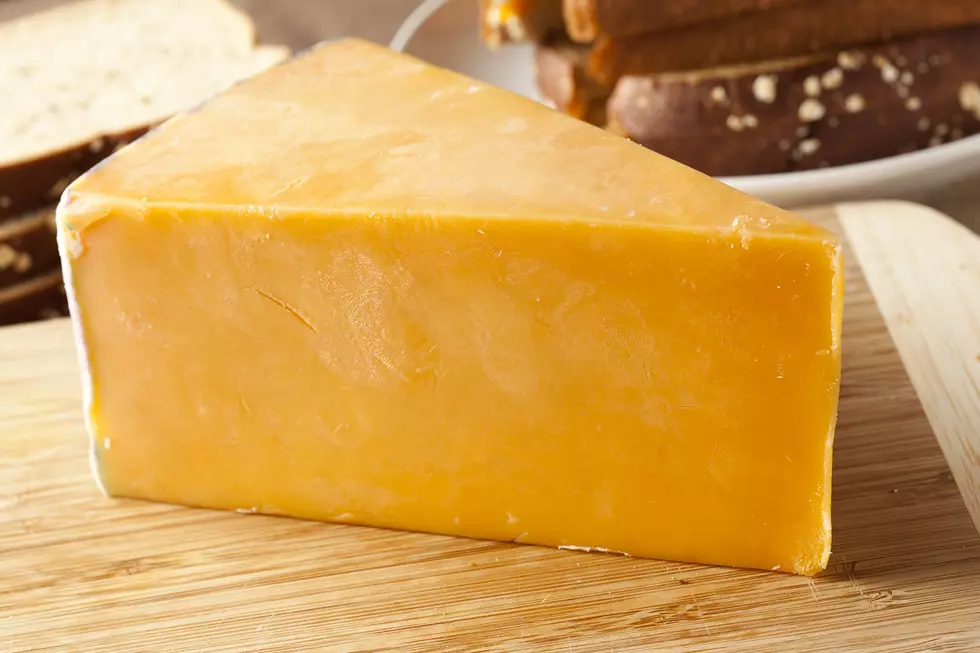 Aged Cheese Will Sell For Price of Fine Wine
Cheddar Cheese
Cheese-melted, cold, stinky and old- I love it all and it's possible I will need to hunt down THIS cheese even at the $209 per pound price.
There's a cheese company in Mineral Point, Wisconsin (no surprise there), which isn't all that far from the Quad Cities. It's also home to Hook's Cheese Co., who have been aging some unique cheese in their cheese cave (I'd love to visit a cheese cave!). According to MSN -
Since 2000, something very special has been incubating in their cheese cave, and it will soon be ready to make its grand debut: A 20-year aged cheddar that will sell for $209 per pound.
The last time the Hook family released a rare cheese like this was back in 2015, when all 450 pounds of it sold out in 2 days. This year they'll be selling 500 pounds. But it's still going to sell out quickly because it's just that good.
Right now it's available for pre-order from certain locations in Wisconsin because the cheese isn't available until May 23.
If the $209 price tag sounds high, know that half the proceeds will be donated to the Dairy Innovation Hub, which funds dairy research at the University of Wisconsin.
And really, you probably don't need to buy anywhere near a pound of it, so you're looking at maybe $50 for your chedda-rlicious slice of paradise. $11 a slice sounds a bit more affordable, doesn't it?
For cheese lovers, that's downright reasonable, especially if you cut it into samples, invite a dozen friends to join you in a group tasting, then make them all chip in.
Enter your number to get our free mobile app