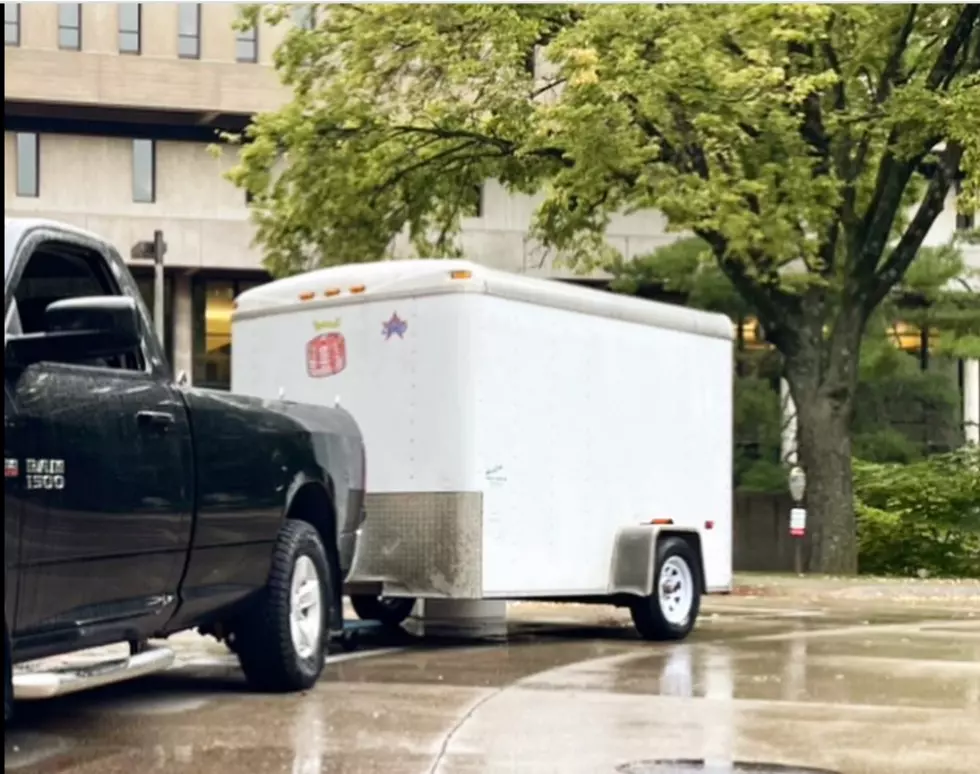 Owners of Stolen Iowa Food Truck Receive Thousands in Donations
Griddle Me This, Facebook
After receiving thousands of dollars in donations through a variety of fundraising efforts in the community they serve, the owners of an Iowa City-based food truck are expressing gratitude for the help that has poured after they had their livelihood stolen.
The Georges are the operators of Griddle Me This and had their trailer stolen just before Thanksgiving. They had been preparing for a major catering event when all their effort was abruptly stopped short. Business equipment and tools were in the stolen trailer.
They are still working with local authorities and other businesses to see if they can determine the who, what, when (and why) but in the meantime, they talked to CBS2, saying:
We were heartbroken, everything we needed was in that trailer", said Mrs. Georges. "It's not just a way to make money for us, it's something that we really enjoy. It's a passion of matt's to be cooking breakfast, and i just have a lot of fun getting to know everyone and then helping out down at the farmer's market. It was just devastating
They also say they are working with insurance companies, but are not sure what their policy will cover in this instance.
According to KCRG, a GoFundMe page has now raised over $15,000 to recoup the Georges' loss. That goal was reached on Thanksgiving Day, appropriately enough, but you can still help. The GoFundMe account was set up by the employer of Liz Georges, Encompass Real Estate.
One way or another, the Georges would like to have as much stolen property replaced as possible before December 17, the date of their next event as a vendor at the Iowa City Holiday Market at the Robert E. Lee Recreation Center.
25 Local Businesses With Great Customer Service
The 10 Highest-Rated Restaurants in Cedar Rapids
What restaurants here in the Cedar Rapids area serve the best food? Here are the top ten according to Yelp!