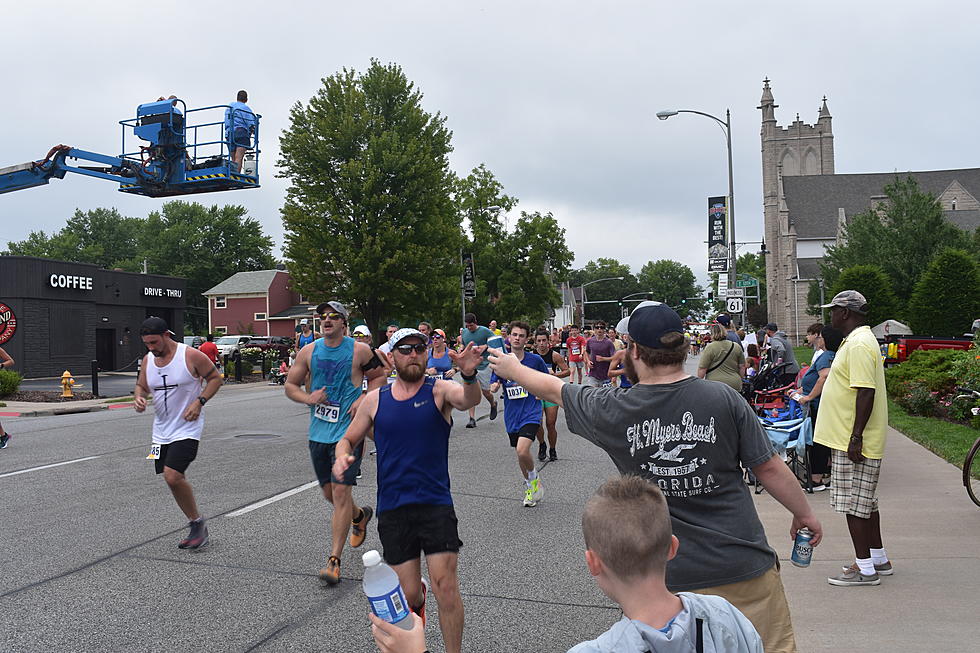 Photos From Another Great Year With The Bix 7
Check Out The Bix 7
The 49th running of the Bix 7 took place earlier today and we were out in full force showing our support. As radio hosts and not runners we went on cheering for those who actually can run is always a great time. Another highlight is all the drinking and partying these elite athletes and of course, all the crowd members get to do. It just adds to the fun of the race. It's always a great time.
The Bix is iconic in the Quad Cities, years of tradition follow this race. A quick recap from their website is as follows,
2022 marks the 49th running of the Quad-City Times Bix 7. This historic out-and-back race through downtown Davenport is for runners and walkers alike. The 7-Mile course starts at the base of Brady Street Hill and is lined with live bands and cheering crowds.
It's so great getting to run with thousands here in the QC. We got a ton of pictures of all the fun for you below, if you ran in the race we might have got a shot of you. You can also look for friends who ran too.
Photos From The 49th Bix 7
More amazing runners took on the challenge of the Bix 7! Here are all the photos we got on Brady Street.
The next year is going to be a blast as we get closer to the 50th running, and we are going to be there to get all the pictures and of course hand out more beer, margaritas, and more. (maybe even shots next year!)
See you next year at the Bix 7 Quad Cites!
10 Ways To Beat Pollen Allergies
Those who struggle with pollen allergies know the struggle can be real. Runny noses, watery eyes, and pure misery are just some of the things that come with pollen allergies. Whether it's fall or spring in the Quad Cities, these 10 remedies can help combat those allergies and make you feel a lot better.