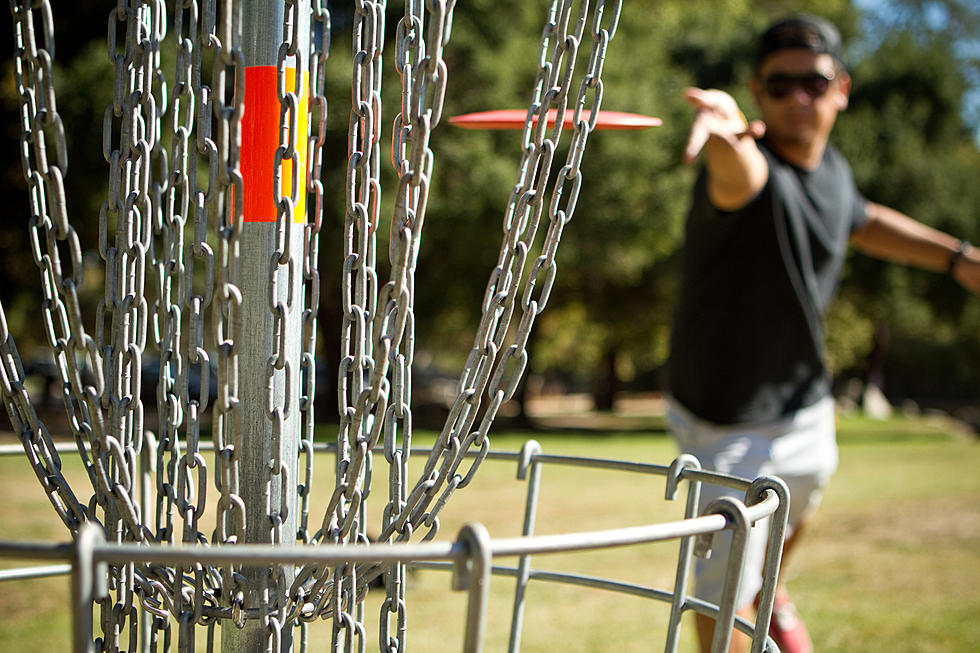 Play Disc Golf To Help A Teen With Neurofibromatosis
SDAM
An Eastern Iowa teen battling Neurofibromatosis Type 2 (NF2) is getting a hand from a local fraternal group to raise money for an organization researching her condition, through a disc golf tournament.
NF2 affects approximately 1 in 30,000. It causes tumors to grow on nerves, usually on the brain and spinal cord. Although these tumors are usually benign, they compromise nerves in the brain and spine that can lead to loss of balance, hearing, sight, among others. Many NF2 patients become wheelchair-bound in early adulthood. Many patients with multi-tumor disease die in their twenties and thirties. Currently, there is no cure for NF2.
To respect the privacy of the child, the Odd Fellows Cedar Valley Lodge #233 has given the monicker of "Dino" to the teen girl fighting NF2, and has launched a fundraising event for the end of June called "Discs for Dino."
"Dino" has bravely battled NF2 or the past 4 years (while receiving straight A's in school), and lives with her parents and siblings in the Cedar Falls area.
On Sunday, June 25th, Cedar Valley Lodge #233 is hosting a doubles tournament for disc golf at Big Woods Disc Golf Course in Cedar Falls.
Signups are live now, and your entry includes:
2 custom designed discs
Entry into overall payout
ACE Fund
Chance at CTP and long putt prizes
In addition to raising funds for , the family in raising funds for the family's charity of choice, NF2 BioSolutions. NF2 BioSolutions was the first organization to explore gene therapy, cell, and immunotherapies to fight NF2.
Sign up to play at Lodge #233's website.
LOOK: 25 must-visit hidden gems from across the US
From secret gardens to underground caves,
Stacker
compiled a list of 25 must-visit hidden gems from across the United States using travel guides, news articles, and company websites.