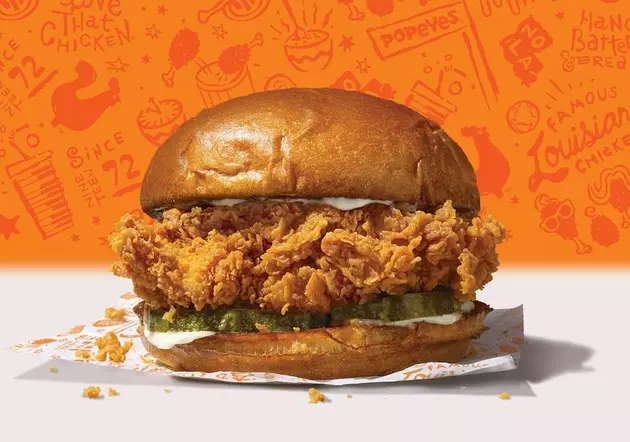 Popeyes is Giving Away Chicken Sandwiches This Month
Popeye's Chicken Sandwich/Popeyes
Enter your number to get our free mobile app
Remember when people were waiting in long lines and resorting to violence to get their hands on a Popeye's chicken sandwich?
This month the company is giving the sandwiches away for free. You can get a free original or spicy chicken sandwich if it's your first time using the Popeye's app or website.
All you have to do is spend $15, but if you've ever been to the fast food chain, that's pretty easy to do. As a bonus, you can get delivery where it's offered for free too.
I think I might be the only one in the country who hasn't had the chicken sandwich at Popeyes. I do love their buttery biscuits and the mashed potatoes and gravy.
According to Delish.com the offer is only good through the month of June. We told you last month you can get free chicken tenders for only a $10 purchase through the app. That still holds true this month.
KEEP READING: 50 activities to keep kids busy this summer