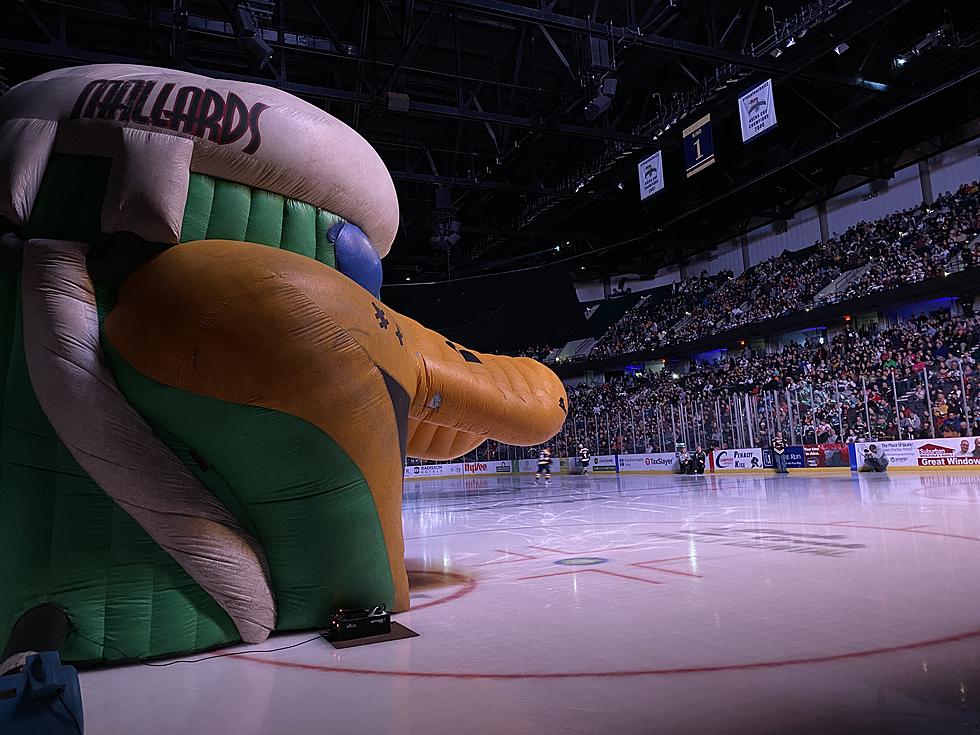 Quad City Mallards Reunion Game Raised Nearly $90,000 For Charity
Townsquare Media
Scott Mullen, the Executive Director of the TaxSlayer Center, announced the Quad City Mallards Heroes vs. Villains Charity Hockey Match, presented by Arconic on March 4's final count for funds raised.
The event drew over 6,000 hockey fans to watch an alumni match between the Quad City Mallards Alumni, featuring players from the championship years of the team, take on their rival Flint Generals Alumni, featuring players from the same era.
Between ticket sales, Chuck-A-Puck, a 50/50 raffle, and an auction of jerseys (many of which sold for over $2,000), the event raised a total of $89,920.33 for local charities.
Charities benefiting from the funds raised will be Breast Cancer Prevention and Detection through the Genesis Health Services Foundation and The Quad City Veterans Outreach Center, who assist local veterans in need.
"We have hosted a couple of Mallards alumni games over the years. After the last one in 2017, we decided we wanted take things up a notch and make this a major event", Mullen said in a press release. "It was great having so many former Mallards return home to help the community that supported them so strongly. We also greatly appreciate working with the Flint Generals and Jim Duhart, who did a great job putting this event together."
Former Mallards traveled from all over the United States and Canada to reunite with their teammates and fans to raise money to fight breast cancer and help local veterans., all on their own dime.
It was a great shot in the arm for Quad Cities to remember how much they love hockey, which in turn showed a large turnout at the next night's Quad City Storm game, with 4,515 fans in attendance.
100 Interesting Facts About The Quad Cities You May Or May Not Know
The Quad Cities is filled with a very rich history. From inventions to crossing the Mississippi River, to American Presidents and Walt Disney, there are many facts about the Quad Cities that many people do not know. While there are many more stories and facts to share about the Quad Cities, you'll find in these 100 facts that all roads, somehow, lead back to the Quad Cities.