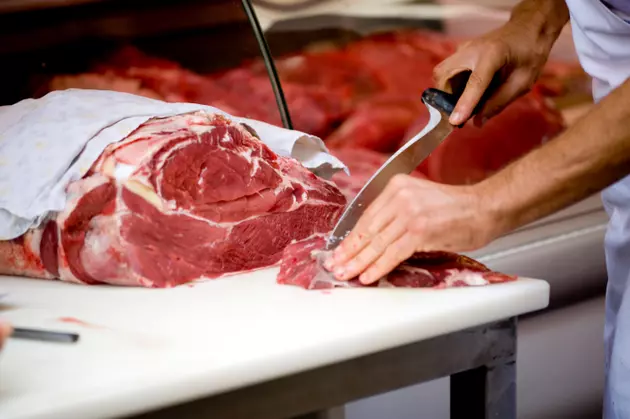 QCA Company Recalls Meat Sold In Rock Island Co.
stevenmayatt
According to a State of Illinois press release, Reasons Prairie Pride Meats of Buffalo Prairie is working with the Illinois Department of Agriculture on a recall of some of their meat products.
At issue is a problem during the cooling-down process that could result in bacterial contamination.
The products were shipped to stores in Rock Island county.
Here is a list of the recalled products:
Buffalo Jalapeno Cheese Sausage 17301 2/3/2017
16001 12/30/2016
Elk Regular Summer Sausage 17301 2/3/2017
16001 12/30/2016
15209 6/6/2015
15264 4/11/2015
Elk Jalapeno Cheese Summer Sausage 17301 2/3/2017
16001 12/30/2016
16019 12/12/2016
15264 4/11/2015
Beef Jalapeno Cheese Summer Sausage 17301 2/3/2017
16019 12/12/2016
15104 9/18/2015
Buffalo Regular Summer Sausage 17301 2/3/2017
16001 12/30/2016
16019 12/12/2016
15062 10/30/2015
15139 8/13/2015
15236 5/9/2015
15303 3/3/2015
Buffalo Regular Smoked Sticks 17339 1/26/2017
Buffalo Jalapeno Cheese Sticks 17339 1/26/2017
16187 6/27/2016
Beef Regular Bologna 17339 1/26/2017
15105 9/17/2015
Beef Jalapeno Cheese Bologna 17339 1/26/2017
15105 9/17/2015
Elk Jalapeno Cheese Snack Sticks 17339 1/26/2017
16304 3/2/2016
15073 10/19/2015
15114 9/8/2015
15274 4/2/2015
Elk Regular Snack Sticks 17339 1/26/2017
16304 3/2/2016
15114 9/8/2015
15274 4/2/2015
Beef Jalapeno Cheese Snack Sticks 17353 1/12/2017
16187 6/27/2016
15195 6/18/2015
Pork Haney Snack Sticks 17353 1/12/2017
Pork Sweet Maple Bacon Snack Sticks 17353 1/12/2017
15274 4/2/2015
Smoked Prime Rib 16012 12/19/2016
Boneless Deli Hams 16029 12/2/2016
Smoked Turkey 16045 11/16/2016
16164 7/20/2016
Smoked Turkey Brest 16047 11/14/2016
15048 11/13/2015
Beef Hot Dogs 16081 10/11/2016
16267 4/8/2016
15195 6/18/2015
Smoked Pork Sausage 16089 10/3/2016
15167 7/17/2015
Polish Sausage 16089 10/3/2016
15167 7/17/2015
Buffalo Regular Snack Sticks 16131 8/22/2016
16248 4/28/2016
15028 12/7/2015
Deli Beef Summer Sausage 16151 8/1/2016
Pepperoni 16171 7/15/2016
15213 6/1/2015
Venison Jalapeno Cheese Summer Sausage 16176 7/8/2016
15264 4/11/2015
Dried Beef 16227 5/20/2016
Venison Regular Summer Sausage 16233 5/12/2016
15264 4/11/2015
Pork Jalapeno Cheese Snack Sticks 16304 3/2/2016
15073 10/19/2015
15301 3/5/2015
Country Loaf 16341 1/25/2016
Turkey 15023 12/8/2015
Deli Boneless Hams 15056 11/5/2015
15135 8/18/2015
Buffalo Jalapeno Cheese Summer Sausage 15062 10/30/2015
15236 5/9/2015
Elk Regular Smoke Sticks 15073 10/19/2015
Beef Regular Summer Sausage 15104 9/18/2015
Smoked Andouille 15167 7/17/2015
Braunschwieger 15183 7/15/2015
Beef Regular Snack Sticks 15195 6/18/2015
Elk Jalapeno Summer Sausage 15209 6/6/2015
Venison Jalapeno Summer Sausage 15236 5/9/2015