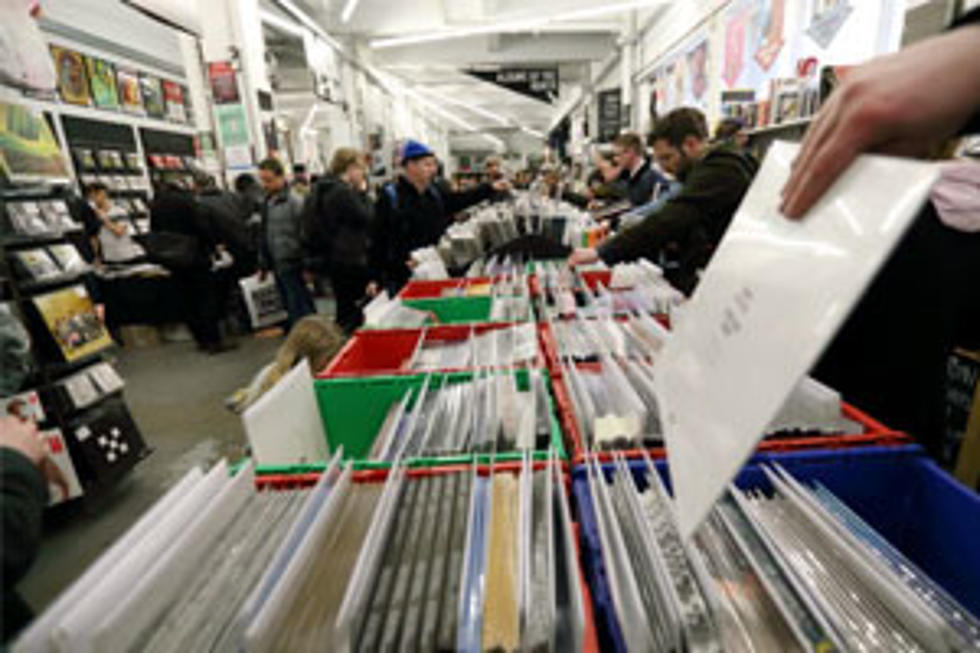 Quad Cities Record Store Day Buying Options
getty images
Record Store Day is this Saturday, June 12, 2021 which is a GREAT time to support your local independent record store and get some cool collectibles at the same time!
***********
I talked to Jon Burns over at Ragged Records in Rock Island. He said for this record store they weren't quite ready to reopen in Davenport but we were still able to order for both stores. So they will have two full store orders in one location at their courtyard outside of the Rock Island store.
It's the biggest Record Store Day order that they've ever done. Some standouts include:
Beatles Yellow Submarine turntables, live albums by Def Leppard, Genesis, Grateful Dead, Iggy Pop, The Police, Tears For Fears, and more...
Other items Jon thinks will be pretty sought after include Steely Dan, Two Against Nature (2LP); Everything Must Go (LP) , The Cure, Faith (Picture Disc),  Picture Disc releases by ACDC, Black Sabbath, Janis Joplin, Joe Strummer.
The Motley Crue 40th Anniversary Cassette Box Set is a neat one! Includes the albums TOO FAST FOR LOVE, SHOUT AT THE DEVIL, THEATRE OF PAIN, GIRLS GIRLS GIRLS, and DR FEELGOOD.
Ragged Records is open at 311 21st Street Rock Island, IL (next to Rozz Tox)
***********
Coop Records is open on Saturday 3727 Avenue of the Cities Moline, IL with a great selection open from 9a-9p
Here's a partial list of artists releasing rare, limited edition pieces. Beck, Black Sabbath, Tommy Bolin, The Cure, Del Leppard, The Doors, Escape the Fate, Flaming Lips, Grateful Dead, Elton John, Janis Joplin, Motorhead, Tom Petty, Robert Plant, The Police, Sublime ,The Who.
The Underground at 210 6th Ave S, Clinton, IA will be open too with all sorts of rare vinyl and collectibles. If you haven't been up North for a while...make sure you stop in & check out their awesome store.
For a full list of RSD titles here: https://recordstoreday.com/PromotionalEvent/580
Here are 50 of your favorite retail chains that no longer exist.