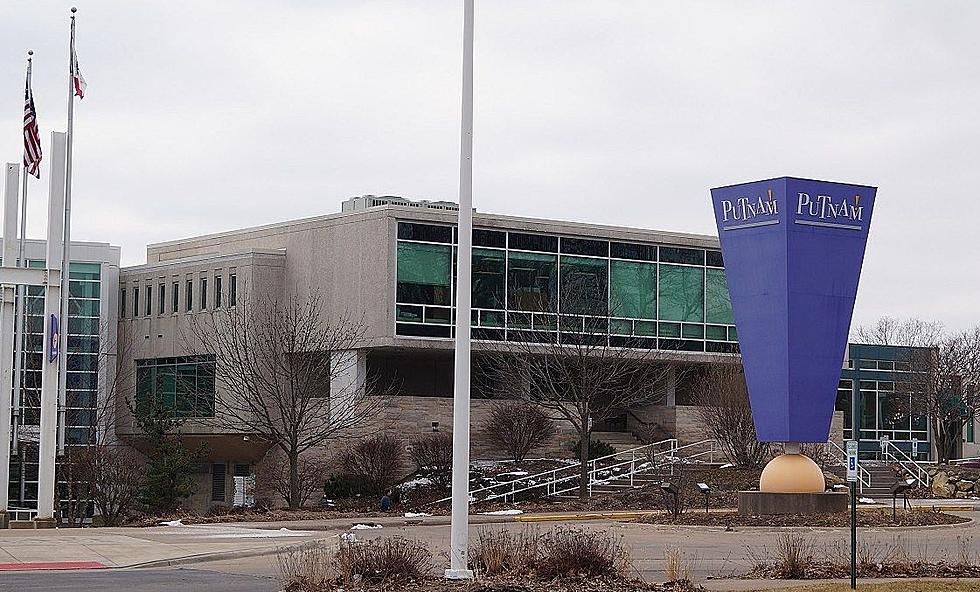 Quad City FIRST LEGO League Robotics Event at Putnam
TSM Qaud Cities
As a LEGO fan, it is great to see young minds come together to learn, teach, and grow with LEGO robotics! This awesome event kicks off tomorrow on December 10th.
FIRST LEGO League robotics programs inspire the next generation of change-makers. Students develop technical and team-building skills, leadership and problem-solving skills, and foster self-confidence.
About The Event
The Quad City Engineering & Science Council will hold a FIRST LEGO League robotics qualifying event on Saturday, December 10th at the Putnam Museum and Science Center in Davenport, IA. Approximately 150 students ages 9– 14 from 31 teams built robots and prepared presentations to compete for awards and a chance to advance to next-level competitions.
A past QCESC President and FLL coach and current Iowa State Senator will be an emcee at the event on Saturday afternoon. The ISU Assistant Director for Engineering Outreach, Yamille Perez, is also scheduled to attend with ISU students.
About FIRST
FIRST  is a robotics community that prepares young people for the future
through a suite of inclusive, team-based robotics programs for ages 4-18 (PreK-12) that can be facilitated in school or in structured after-school programs. Boosted by a global support system of volunteers, educators, and sponsors that include over 200 of the Fortune 500 companies, teams operate under a signature set of FIRST Core Values to conduct research, fundraise, design, build, and showcase their achievements during annual challenges. An international not-for-profit organization founded by accomplished inventor Dean Kamen in 1989, FIRST has a proven impact on STEM learning, interest, and skill-building well beyond high school. Participants and alumni of FIRST programs gain access to education and career discovery opportunities, connections to exclusive scholarships and employers, and a place in the FIRST community for life. Learn more at firstinspires.org.
About the Putnam
Just in case you The Putnam Museum brings to life a sense of place, time, and purpose to ignite human potential and inspire our diverse community to learn about and care for our world and all its people. For more than 150 years, guests have experienced the Putnam's permanent exhibits ranging from Unearthing Ancient Egypt to our family-favorite science galleries, as well as an array of programs and internationally recognized traveling exhibits. The Putnam is dedicated to helping guests discover and explore in a friendly and engaging atmosphere, including wheelchair access throughout the museum and theater, sensory-friendly maps and backpacks, and wheelchairs available to borrow upon request. For more information about events, exhibits, and accessibility visit putnam.org.
Have a great time at the event!
Essential Winter Emergency Kit Items
Winter season in the Quad Cities means cold temperatures, heavy snow, and slick roads. Hopefully, you won't ever need to tap into your winter emergency kit, but it's better to have one in your car than to be unprepared. Make sure you have these essential items in your car before winter arrives in the Quad Cities.
Are You QC AF? Take The Test.
If you are from the Quad Cities, there are certain things you do and say that folks from outside the area might not understand. Weather you've lived here your entire life, or just a couple years, it's time to put your QC to the test to find out if you are "QC AF".
Below are 25 questions to test your knowledge and life experience of the Quad Cities. Keep track and see where you rank. Then share it, if you aren't ashamed, to show how QC you are.
25-20 points – You are QC AF!
19-15 points – Reppin' the QC strong.
15-10 points – Average. You put the "C" in the QC.
10-5 points – Do you even QC bro.
5-0 points – Move back to Chicago.