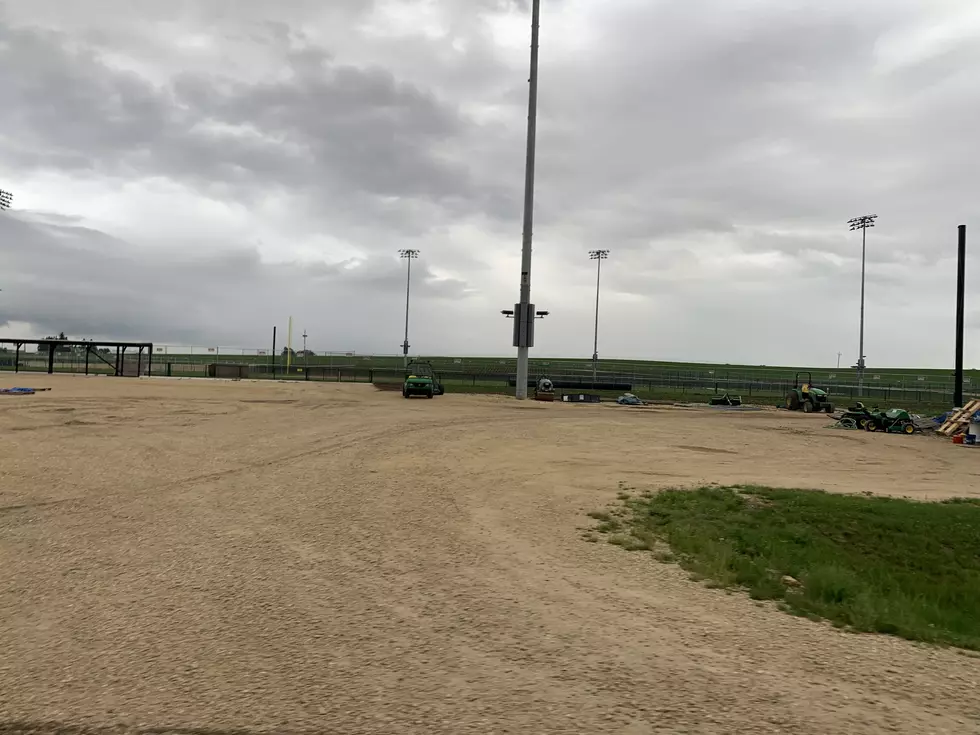 SNEAK PEEK: Field of Dreams Crews Begin Preparing For Cubs vs. Reds Game
Townsquare Media
The ticket lottery is in motion, the town is ready, and the teams are ready to play, they just need somewhere to do this year's MLB Field of Dreams game.
Last year, a temporary field was created in Dyersville, just across the corn from the original movie site, bringing the sights, sounds and smells of Iowa to a beautiful marriage with Major League Baseball.
The idea was, if they wanted to do this again, it would be possible for a stadium to pop up in the middle of the cornfield behind the movie site. The MLB decided that this year, they're going to do the same field, just different teams.
On August 11th, the Cubs and Reds will take the field in an early 1900's feeling game of baseball.
Last year, we were able to get a sneak peek of how the field was looking, and this year, we've got the same.
As grounds crews work to perfectly manicure the field, rebuild the stands, build the press box, and plant the corn, things don't look like much at the moment.
The third baseline, before any bleachers are put in place.
As long as that corn is knee-high by next month, we're good.
All of those lights are provided by Musco, which is pretty awesome.
You can see these will be the stands for fans to sit in.
The ticket lottery signup window closes on August 9th, so be sure to sign up if you haven't. Drawing for winners will be shortly after, and if you're selected, you'll have a chance to buy your tickets for the game.
Inappropriate And Funny Bumper Stickers in the Quad Cities
Yes, these car stickers have actually been spotted in the Quad Cities.