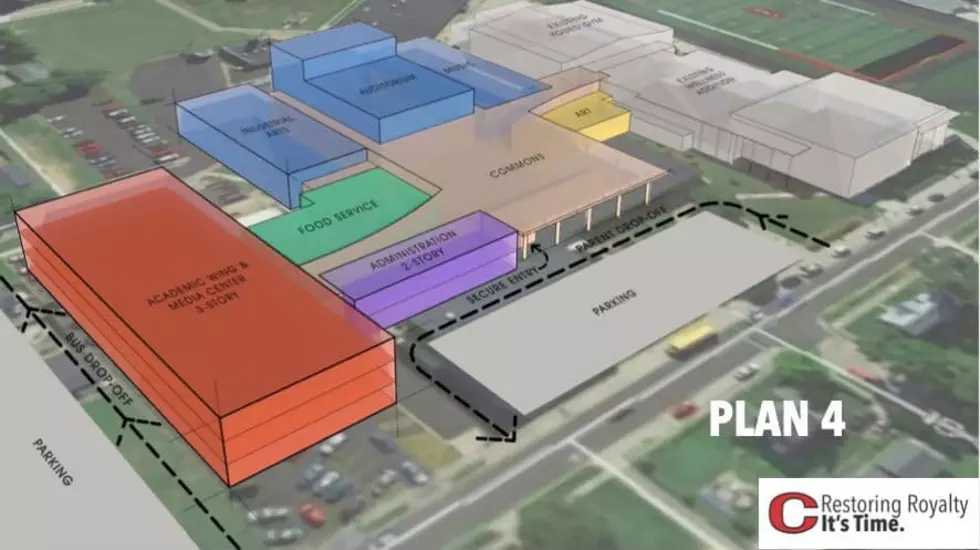 Special Elections In Clinton And Eldridge Today
CHS Restoring Royalty-It's time via Facebook
There are a couple special elections going on in and around the Quad Cities today. the residents in the Clinton Community School will vote today on a bond issue for a new high school, and voters in Eldridge will vote on vote on two measures to help fund a new YMCA.
Today, residents of Clinton in the Clinton Community School District will vote on a $38.89 million bond issue for a new high school, according to KWQC.
Being a Clinton native, this would be huge for Clinton High School. The high school has had additions made to it since it was originally built in 1919. CHS has needed many updates in the old parts of the building to bring it into the modern era. the design of Clinton High also hasn't been the best and with the school being so land-locked, rebuilding it in the location it is currently in, this is still the best place to build the new high school.
According to KWQC, the current proposal is estimated to cost $62 million. More than a third of the cost will be financed by the one-cent sales tax. If the measure gets passed today, this will allow a phased demolition of portions of the current Clinton High School to build a new high school in the same location.
The funds also will be used to improve, renovate, remodel, furnish and equip the Yourd Gym area, including mechanical and electrical systems, and improve the site.
Restoring Royalty has done a really good job a laying out a plan for everything and giving information to residents to sway the votes to yes. This is the break down of how much taxes each resident would pay based off of their home value.
In order for this to pass, there must be a supermajority vote of 60 percent. Polling opened at 7 a.m. this morning and closes at 8 p.m. at Church of the Open Door in Clinton.
Enter your number to get our free mobile app
---
Also voting in a special election, residents in the North Scott Community School District and the City of Eldridge will vote on 2 measures to help fund a new YMCA.
According to the North Scott YMCA website, this is a partnership between the North Scott Community School District, the City of Eldridge and the YMCA. The facility would serve as a cornerstone for the community, creating opportunities for all age groups.
The new North Scott Community YMCA, if approved, would offer a variety of amenities, including a six-lane competition pool, a zero-depth entry pool, a full-size basketball court, a complete fitness area, a walking track, locker rooms, child watch and a workout room, according to their website.
Below is a chart to show how much taxes residents will be paying if the 2 measures get approved.
The North Scott Community YMCA would be a 36,000 square-foot building, compared to the current city recreation center which is 20,500 square feet and sitting on 1.8 acres. The proposed building would be located at South Third Avenue and East LeClaire Road, a few blocks from North Scott High School.
Enter your number to get our free mobile app