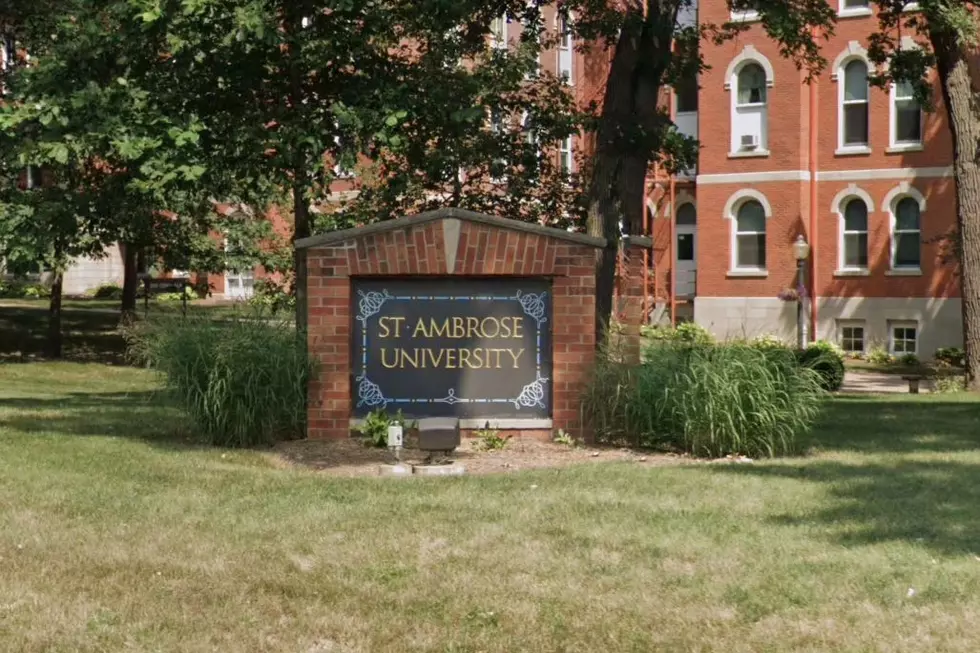 St. Ambrose Announces Plans To Reopen This Fall
Google View
Enter your number to get our free mobile app
St. Ambrose University on Davenport has announced their plans to reopen to university for students and staff for the 2020-2021 school year.
President Lescinski said in the announcement,
"This decision is based on our current understanding of the COVID-19 threat, and the ways institutions such as ours can safely resume operations while taking the steps necessary to minimize risk. The modified fall schedule will allow classrooms and residence halls to be closed from November 25 through mid-January, a time when some health experts predict a potential "second wave" of the coronavirus."
The Fall 2020 semester will come to an end on Tuesday, Nov. 24th. That is the day before the start of Thanksgiving Break.
This decision to reopn St. Ambrose's campus was made by President Lescinski and the Cabinet. The President and Cabinet have been in consultation with a 9 person task force that was put together by President Lescinski.
President Lescinski said in her announcement that "the university will do all that it can to ensure the safety and well-being of the campus community."
The Funniest Coronavirus Memes & Tweets That Will Get Us All Through This