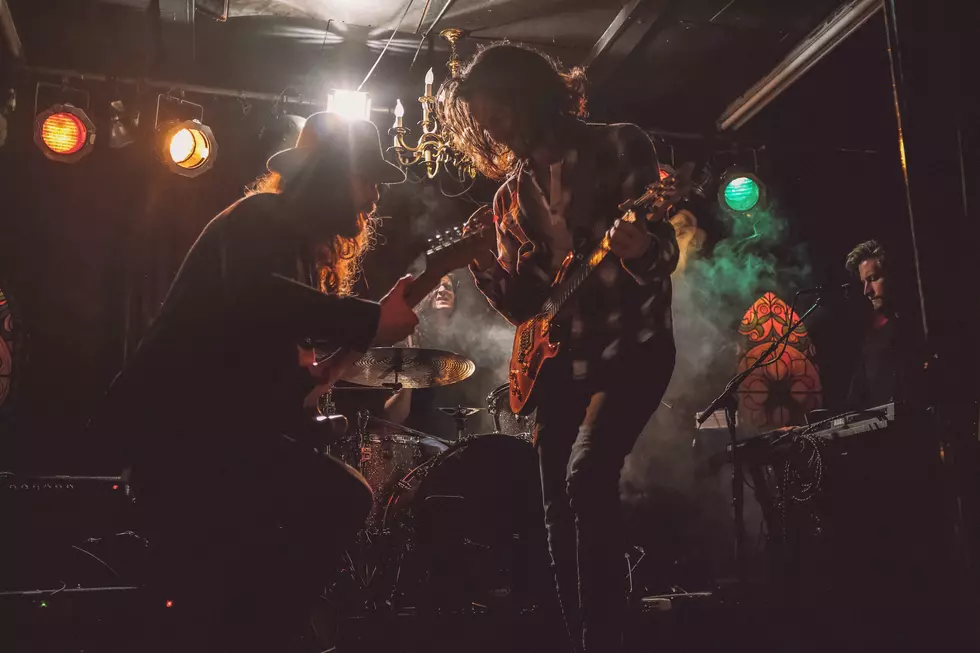 Thankful for Live Music in the Quad Cities All Weekend Long
Photo by NeONBRAND on Unsplash
Blackout Wednesday is standing out in a big way live music wise.  Plenty of options to avoid the family this weekend too!
Blackout Wednesday 11/24
Random Tanner, Jamie Triller, Mister Mercenary, Threezus & DJ J Dub @ Springer's Bar, Fulton, IL.
Pocket Change @ GypsyHighway
SUBATLANTIC w/CHRASH & SOULTRU @ Raccoon Motel
Blacklight Rodeo @ Broken Saddle
Not Offended @ Grease Monkeys Sports Bar and Grill
Lewis Knudsen @ Twin Span Brewing
Reelz @ Harley Corin's
Code 415 @ Crabbys Bar
Chuck Murphy @ Green Tree Brewery
North of 40 @ Parkside Grill & Lounge
BAD HAIR @ Purgatory's Pub
WNOJ presents Feature Artist #181 Rudy Delgado @ Bent River
Thursday 11/25
Happy Thanksgiving!
Friday 11/26
Electric Shock and QC Rock Academy bands: Made Ya Look, Company Dime, and Anthropoid @ Redstone Room
Brooke Byam and The Daymakers LIVE @ The V'ue, Clinton
Arrival @ Harley Corin's
THE FORTY TWOS w/THE WHIFFS & THE KEYSTONES @ Raccoon Motel
Saturday 11/27
Haphazard @ 11th Street Precinct
The Drooling Piano at Brick Block Pub in Morrison
Thanks to Roberta at Local Scene Magazine which brings you information about area musicians and venues. See photos of bands and venues...she's a great photographer. Catch up on the latest activities of your favorite musicians.
Upcoming Shows:
December
4 - Crooked Cactus @ 11th Street Precinct
11- 50 Shades of Rock @ 11th Street Precinct
18 - Blues Rockit @ 11th Street Precinct
If you have any shows coming up that you'd like to promote here on 97X.com and when we talk about it on the air, let me know.  Just email billstage@97X.com and we'd love to get the word out about live music.  It's been a rough road for bars & bands for the foreseeable future so let me know how we can help.
To add your event, send the info to BillStage@97X.com
Winter is Coming...Here's What to Keep in Your Car to Keep you Safe
The Illinois State Police recently put out a post on social media reminding us that Winter is not too far away.
"PREPARE YOUR VEHICLE NOW FOR INCLEMENT AND WINTER WEATHER!
Extreme weather can have a devastating impact on driving conditions, especially when ice and snow are involved. Freezing rain, icy roads and white-out snow conditions can result in road hazards for drivers of all ages."
Here are their tips on keeping you & your family safe this season.
DIY McRib
Everyone is rejoicing that the McRib is back! You can hear the chanting from down the block. Everyone is washing their hands a little bit more due to the bbq sauce residue and it's wonderful.
All is right with the world.
But it isn't always like this. The McRib will leave soon and we'll have to settle for a McChicken or a Double Quarter Pounder like a peasant. Life isn't fair. We know this.
However, my cousin Steve has figured out a way to beat the system.
He's gotten his hands dirty and experimented so we don't have to. He has perfected the DIY McRib!