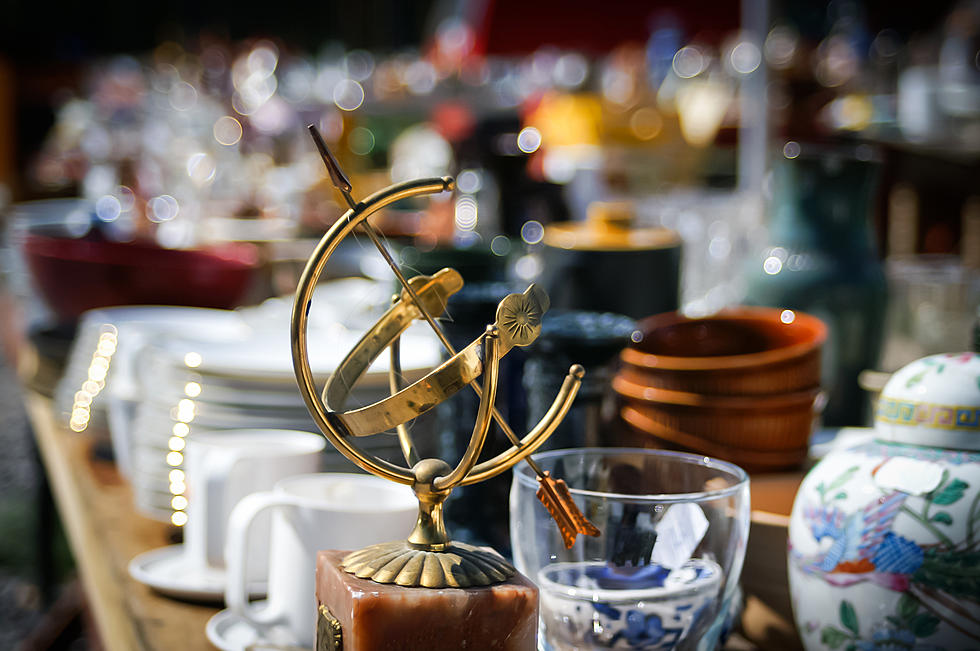 This Popular Illinois Flea Market Is Coming Back In Spring
WiktorD
The flea market season is getting started, which means it's time to get ready to shop for some amazing finds. Many spots already have the dates set. Many locals are excited for Spring 2023 and the Kiwanis Spring Flea Market.
The East Moline-Silvis Kiwanis Spring Flea Market is just around the corner. You can join in on the fun as a vendor or a shopper this year on May 7th, 2023 in East Moline.
Last year sources stated that the flea market saw a great amount of success. This year is looking to do the same.
Kiwanis Spring Flea Market
The flea market is held outdoors rain or shine at the Rock Island County Fair Grounds. There are vendors selling new and used items as well as plants, produce, antiques and collectibles, clothing, and crafts. There is something here for everyone.
This event is also a great cause. The gate donations benefit Children's Therapy Center, QC Food Pantries, Scholarships for local students, East Moline-Silvis libraries, and schools.
Become a Kiwanis Spring Flea Market Vendor
As said before, you can still be a vendor for this event. You do need to get registered soon. So clean out your basement, closets, garage, or bring your arts & crafts then reserve your spot at the Kiwanis Spring Flea Market!
The Facebook Page went on to say,
For vendors who are interested in a booth, please contact us no later than Friday, April 28, 2023. Reach out To Bill Seiss if you are interested in being a vendor and want a booth please call him at 309-796-1204 or email him at kiwanisfleamarketem@gmail.com.
Enjoy this amazing event in Illinois.
Barbecue, Pizza, & Beer-Illinois' Route 84 has Some Hidden Gems This Time of Year
Road trips aren't complete until you've stopped into some hidden gems along the way.
This Iowa "Bargain Mansion" Has Captured TikTok's Attention
A home for sale in Ottumwa, Iowa was featured in a TikTok because of it's size and it's very light price tag.