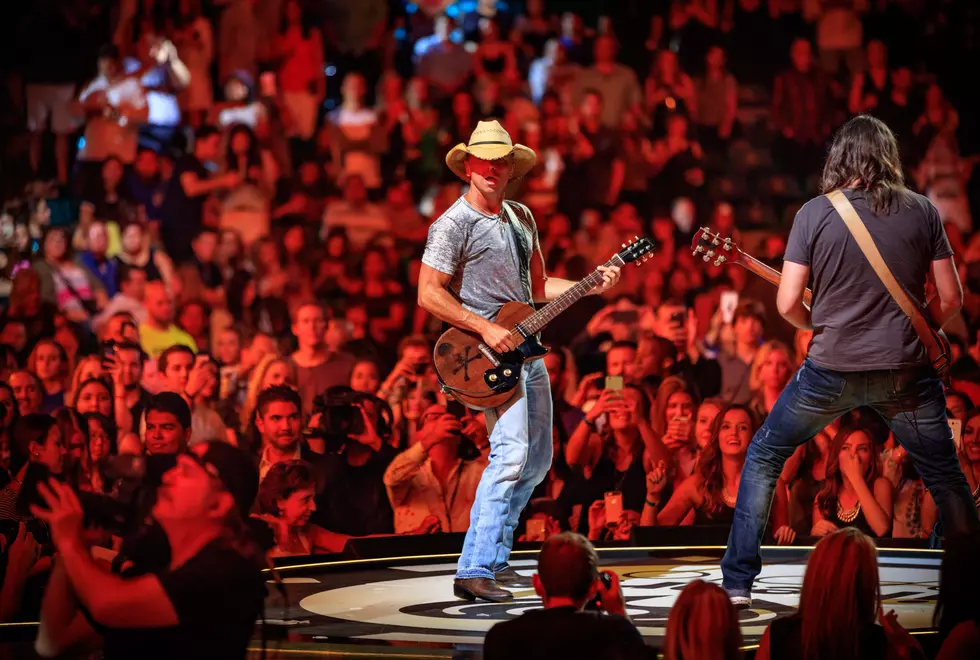 US 104.9 Concert Announcement: Kenny Chesney To Perform In The Quad Cities
Christopher Polk
Kenny Chesney is bringing his 'I Go Back 2023' tour to the Vibrant Arena at The Mark. You can see the country music icon on May 4th, 2023. Tickets for this show go on sale on December 2nd. You can learn more here.
You can learn about presale and win tickets below.
About Kenny Chesney
Kenny Chesney is an American country music singer, songwriter, and guitarist. He has recorded more than 20 albums and has produced more than 40 Top 10 singles on the US Billboard Hot Country Songs and Country Airplay charts. Chesney is one of the most successful crossover country artists. According to reports, he has sold over 30 million albums worldwide.
The iconic singer has received twelve Country Music Association Awards, eleven Academy of Country Music Awards, AND six Grammy Award nominations. Needless to say, America knows Kenny Chesney has got real talent.
He is easily one of the most popular touring acts in country music, regularly selling out the venues in which he performs. It looks like every time Chesney is involved with a project it turns into gold.
You can learn more about the country legend here. Or on his website. Make sure you are seeing him live at the Vibrant Arena at The Mark on May 4th, 2023. 
Tickets are on sale now. You can also win tickets with us.
Win Tickets
Win your tickets now by registering here with US 104.9.
100 Interesting Facts About The Quad Cities You May Or May Not Know
The Quad Cities is filled with a very rich history. From inventions to crossing the Mississippi River, to American Presidents and Walt Disney, there are many facts about the Quad Cities that many people do not know. While there are many more stories and facts to share about the Quad Cities, you'll find in these 100 facts that all roads, somehow, lead back to the Quad Cities.
Barbecue, Pizza, & Beer-Illinois' Route 84 has Some Hidden Gems This Time of Year
Road trips aren't complete until you've stopped into some hidden gems along the way.