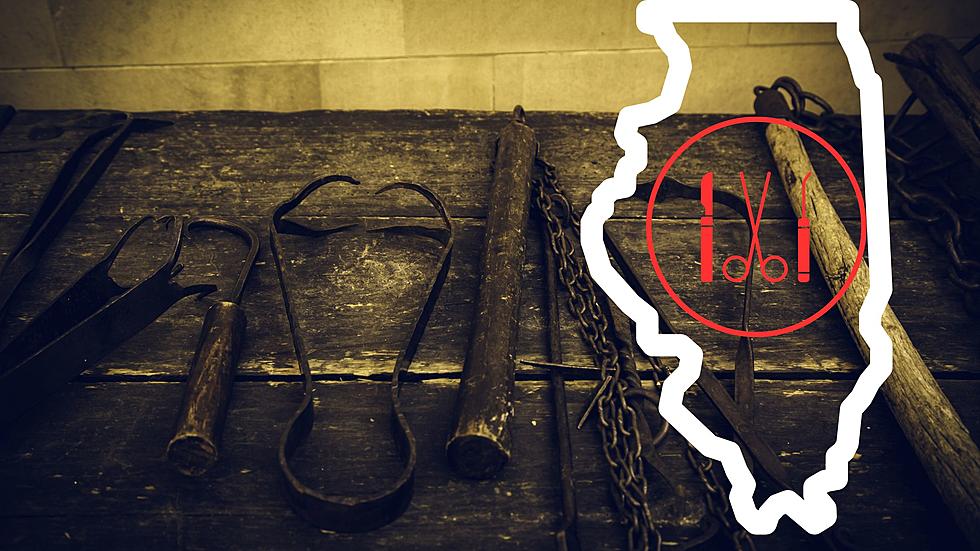 We've never heard of the Museum in Illinois Yelp calls "Unique"
Canva.com
Illinois is full of terrific museums from The Museum of Science and Industry to The Lincoln Presidential Library, but this one museum that makes Yelp's "most unique" museums in America list is a place that we've never heard of before...
It is called the International Museum of Surgical Science, it is located in Chicago and was just named to a list of Yelp's Most Unique Museums. On Yelp, they say this about the International Museum of Surgical Science...
"...over 10,000 square feet of public galleries committed to the history of surgery, and an exquisite permanent collection of art and artifacts from the history of Medicine...The Museum opened to the public on September 9, 1954. Two of the first exhibits to be installed were the Hall of Immortals, containing twelve large stone statues of great figures in medicine and science, and a Hall of Murals, which contains a series of large paintings depicting the development of surgical science through the ages."
If you go to the website for the International Museum of Surgical Science, you will see they claim to be the only museum in North America that is devoted to surgery. The museum is open all week long from 10 am to 5 pm, it opens at 9:30 am on weekdays, tickets are $19 for adults, and children 4-13 are $11, for more information on the museum, click here!
I lived in Chicago and worked as a tour guide for 5 years and NEVER heard of this place... I have to be honest, with all the truly great museums in Chicago like the Alder Planetarium, the Art Museum, Field Museum, Museum of Science and Industry, and of course, the Chicago History Museum, I'm not surprised this museum went under the radar for me, but it belongs on this list because it truly is unique!
LOOK: Stunning, historic hotels from every state and the stories behind them
Stacker
curated this list of stunning, historic hotels from every state. To be considered for inclusion, the structure must be more than 50 years old. Many of the selected hotels are listed on the National Trust for Historic Preservation, and several are purported to be haunted.