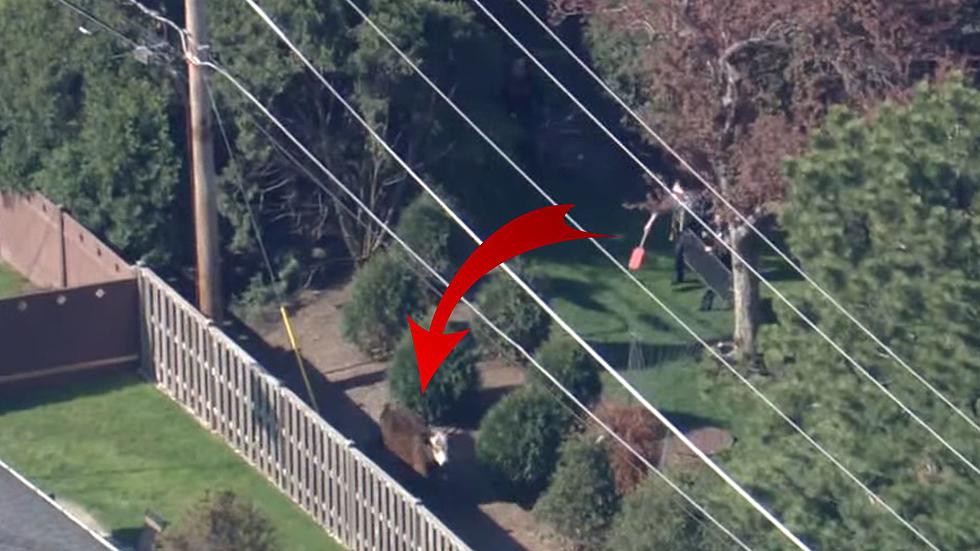 Wild Video Shows a Cow Pursuit in Illinois After Student Prank
ABC 7 Chicago via YouTube/Canva
Who let the cows out? I realize that's not the name of the song, but there was a real heifer pursuit that played itself out in a busy Illinois city neighborhood after some students tried to bring animals to school as part of an organized prank. The key word is "tried".
ABC 7 out of Chicago shared this crazy moment where a Niles, Illinois neighborhood became a cowboy corral as officers tried to lasso secure a cow on the loose.
The students bought a cow off of Craigslist from Wisconsin and didn't quite make it to school when the dairy provider decided to make a break for it. The report says that they first learned of this cow on the run when neighbors reported "suspicious subjects in the area". You don't say?
The other animals the students tried to bring to school included a pig and some chickens. No word if they were found or not.
The good news is no one was injured and that includes the animal so we can laugh about this student prank that went wrong. I was probably guilty of a few tricks gone wrong during my school years, so I'm not judging.
Let's hope that any future organized student livestock efforts will only happen within the guidelines of 4H.
Sleep With Cows at Unique Airbnb in Northern Iowa
At New Day Dairy, a dairy farm in Clarksville, Iowa, they have a unique Airbnb you can stay in. In this Airbnb, you get to "sleep" with the cows! Not really, but you share the same building with them. The Airbnb is connected to the cow barn with big windows where you can watch the cows go about their day.
There's A Farm In Kentucky Where You Can Hug And Play With Fluffy Cows
Just a short drive from Evansville is a farm where you can hug and play with fluffy cows, and they are adorable.