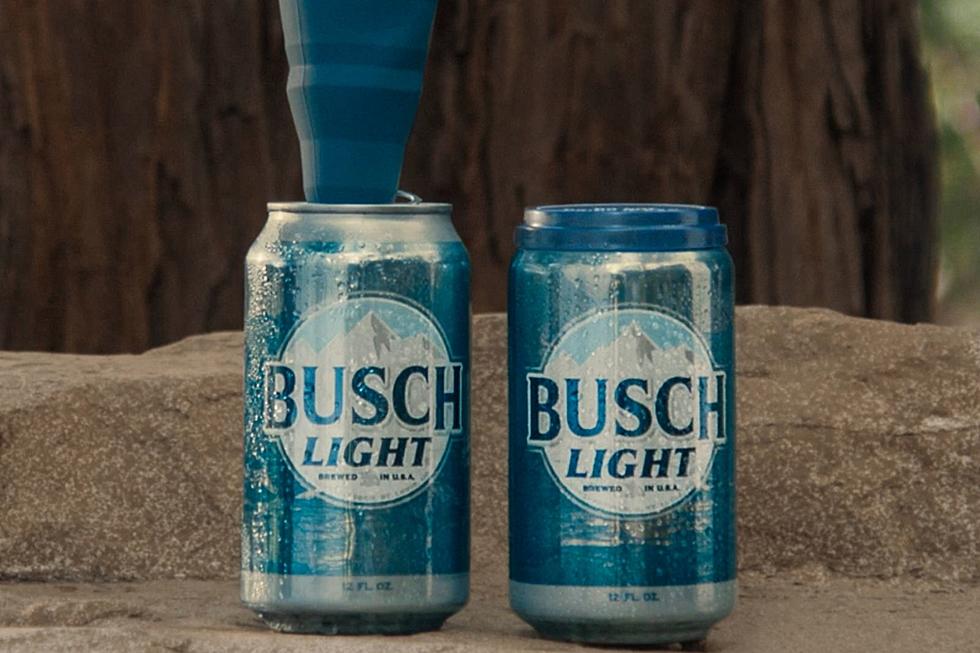 Busch Light Is Bringing Back An Oldie For An Amazing Cause [WATCH]
ShopBeerGear.com
I'm not sure if you've ever heard about this delicacy that is loved by many Iowans but there is this liquid, that is brewed to perfection, which is consumed in Iowa more than any state in the United States. This delicacy is of course...Busch Light.
The part about Iowans consuming more Busch light than any other state was actually a fact by the way. It's backed by science. Whiskey Riff completed this very real and very scientific study, which claims 16 million gallons of Busch Light were shipped into Iowa in 2022. 16 million gallons of Busch Light would equal about 7 gallons of Busch Light per each individual in Iowa. I told you...there's a lot of Busch Light getting drunk in the Hawkeye state on a daily basis.
Busch Light is bringing back an oldie but a goodie as these cans do go towards a fantastic cause.
Busch Light's corn cans are coming back! When I first noticed these corn cans, I had no idea they were being used for something positive. I thought it was just some kind of summertime marketing strategy. Anheuser-Busch has come out with various orange and camouflage types of cans in the past during the fall months, so I just assumed these corn cans were a summer thing.
For every case of Corn Cans that are sold through July of 2023, Busch-Light will donate $0.25, up to $200,000, to its long-time partner Farm Rescue, according to CBS2Iowa.
Farm Rescue's mission, according to their website is to "help farmers and ranchers who have experienced a major illness, injury or natural disaster by providing the necessary equipment and volunteer workforce to plant, hay or harvest their crop. Livestock feeding assistance is also available to ranchers."
Gary and Barb are from Charles City, Iowa, and they know just how important Farm Rescue was for them after Gary suffered a major injury while checking on a cow in his pasture. After applying for assistance, the couple collaborated with Farm Rescue's staff on a plan for seeding their corn and soybeans, in 2022.
While it can be fun to joke around about the stereotype of Iowans and Busch-Light, it's important to remember that this is a very real cause and it helps people who might really need assistance in difficult times.
I have no doubt in my mind that the state of Iowa, by itself, will help Busch-Light reach its limit of $200,000. The next time you're stopping at your favorite gas station or liquor store, grab a case of Busch-Light. Even if you don't drink this flavor of beer, I'm sure you'll be able to find someone to share them with.
If you are a Busch-Light drinker, now every time you grab a case you're not only ready to party but you're doing a good deed for Iowa farmers.
Over 100-Year-Old Iowa Home for Sale for Less than $50,000
There's an over 100-year-old home in Corwith, Iowa that's currently listed for less than $50,000.
Top 20 Surprising Facts You Didn't Know About Iowa
With all these interesting facts about Iowa, it's hard not to develop a newfound appreciation for the state. From their technological, medical, and environmental advancements, Iowa is leading the way in many fields and has a bright future.