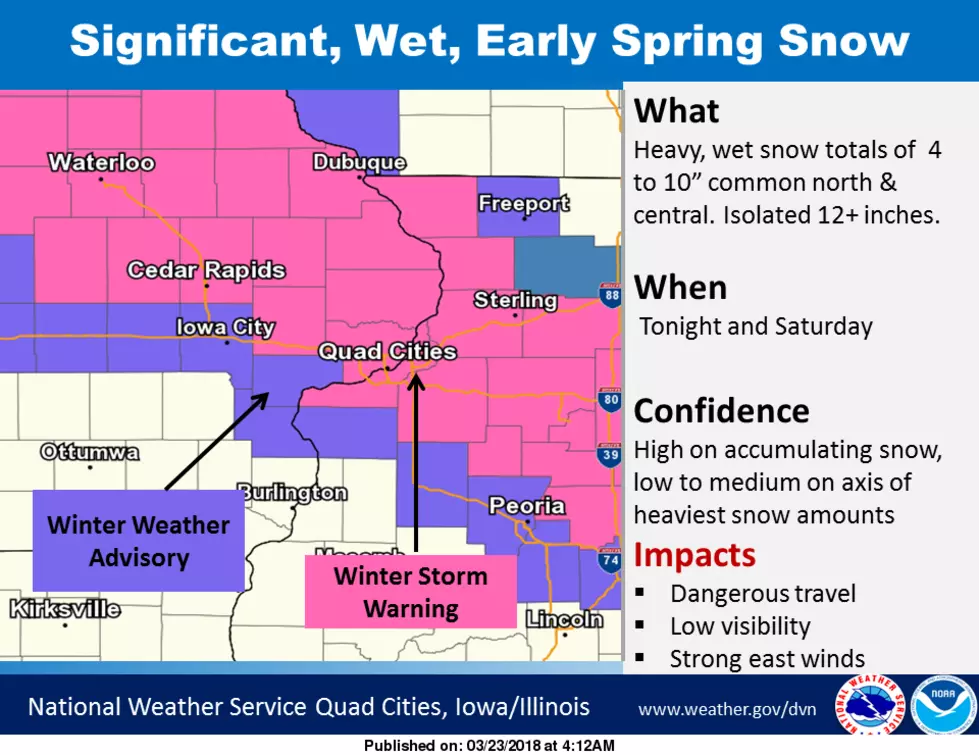 Craig's List: 4 Things to Know – 3/23/18
National Weather Service
Mother Nature will be having a 'hold my beer' moment tonight.
2 - The Quad City Steamwheelers take the field at the Taxslayer Center tonight for their first home game of the regular season. Details and scores when we do That Sports Thing at about 7:30am.
3 - Beautiful garden displays, flowers, plants and fun vendors are just a few of the things to discover at this year's Flower and Garden Show beginning today at the QCCA Expo Center in Rock Island. Ticket info and more when we do That Entertainment Thing at around 8:30am.
4 - Tami asked the question "If you could bring one musician back to life, who would it be?" on our Facebook page yesterday. That inspired today's choice for my Craig's Forgotten 45 brought to you by Brenny's Motorcycle Clinic. Listen for it at 7:45am.