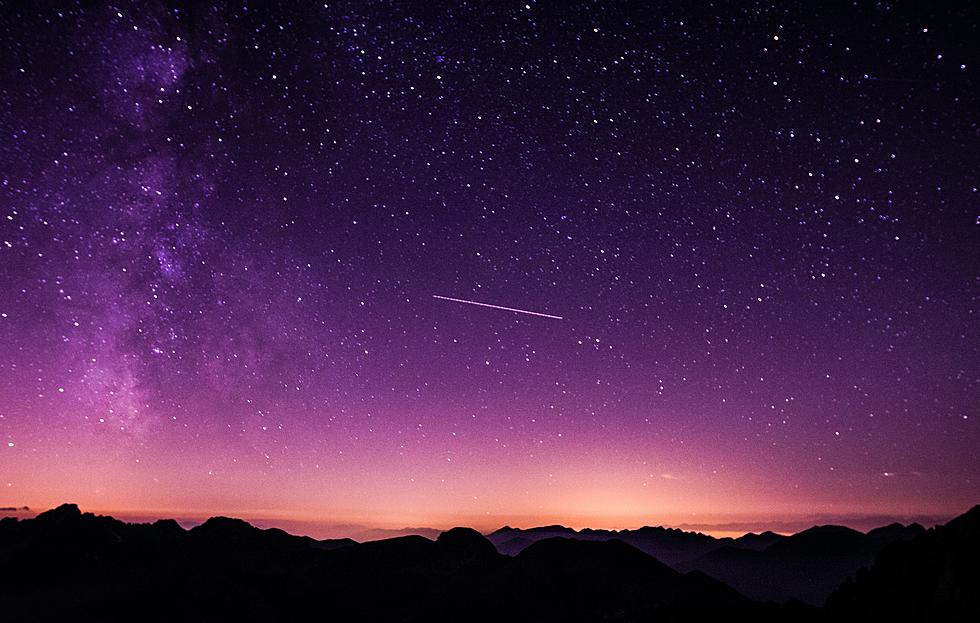 Did You See The Starlink Satellite Train Travel Over Iowa? [WATCH]
Unsplash - Vincentiu Solomon
*The Featured Image Is Not The Starlink In The Article*
Last Thursday (June-22) my fiance and I went to visit a friend's house to hang out in the pool in her backyard. It was a pretty warm evening and the weather was perfect for relaxing in the water and lounging around. At one point in the night, I saw something flying across the night sky that I had never seen before. Was it some kind of alien spaceship?! Nope, it turns out with was a Starlink satellite.
According to Space, there is a huge fleet of these Starlink satellites that orbit the Earth and help provide internet coverage, on a global scale. It's possible to see some of these satellites in a "mega constellation" as they travel through the sky. If you can catch these right after they deploy, it's possible to them traveling as a "Starlink Satellite Train."
Well, last Thursday those of us who were outside in the pool were lucky enough to see a Starlink Satellite Train. They look exactly like what'd you picture. It's basically a bunch of blinking lights traveling through the sky in a perfect line.
The video we were able to capture was fairly short but here is another look at a Starlink Satellite traveling through the night sky.
If you're ever trying to spot a Starlink Train, you'll have to catch them after they launch. According to Space, once the satellites reach their normal operating altitude, which is 340 miles high, they disperse, which makes them incredibly tough to differentiate from regular stars in the sky.
If you want to catch a glimpse of a Starlink Train, you can try to track possible locations at Find Starlink. The website does mention that the indicated times are not exact and they might vary by 10 minutes. You may also need many different things to go right in order for you to see one.
Iowa's Most Expensive Home is Light Years Beyond Ordinary
The home is more than 24,500 square feet and has 8 bedrooms, 15 bathrooms, and sits on the shoreline of West Okoboji Lake. The property actually covers two addresses: 16216 and 1615 Ia-86 in Spirit Lake. The list price is $11.9 million. The agent is Eric Hoien of
Hoien Realty
.
Iowa's 19th Century 'Red Lady on the Bluff' is For Sale
It was built in 1885 and has been beautifully restored. Located at 1155 Grove Terrace in Dubuque, it's priced at $950,000. The listing agent is
Bob Felderman Realty
.