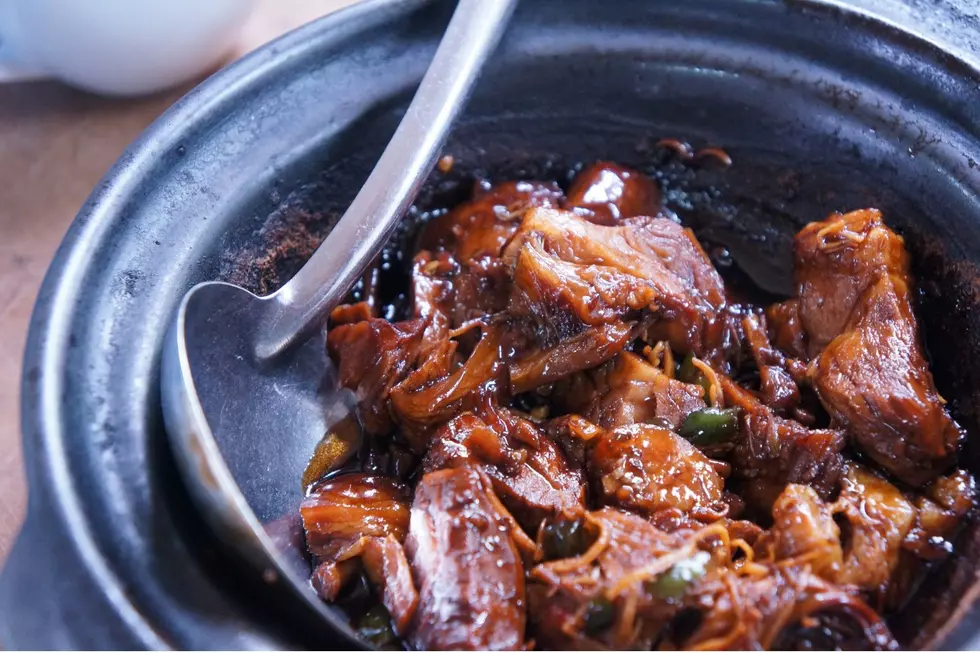 Eastern Iowa Brewery Has A Fantastic Pot Roast You Need To Try
Unsplash - Yvonne Lee Harijanto
When you think of comfort foods, what are the first few that come to mind? For me, I'm thinking chicken noodle soup, spaghetti and meatballs, mac and cheese, tater-tot hot dish, chicken pot pies, and any kind of pot roast. I'm not sure what it is about these foods but they all just make me feel happy.
What is it about comfort foods that taste a little bit better in winter? Maybe because all of the foods I listed off are served warm, I'm not sure. Either way, at the start of a cold February, I picked the perfect time to try Granite City Brewery's pot roast, and let me tell you, I made the right decision.
My fiance has a sister who goes to the University of Iowa and we decided to meet at Granite City Brewery located in Cedar Rapids for dinner. Normally when I think of a brewery, I start to wonder about all of the great beers they're going to have and the food is kind of an afterthought. I'll eat whatever, just let me try some beers.
Do you also do this or am I the only one? I have a bad habit of constantly ordering the same types of meals when I go out. I always get some kind of chicken wings/tenders or a steak. There's not a lot of wiggle room when it comes to my menu selection. I always talk myself out of trying something a little bit different because I don't want to miss out on something I know I will enjoy. I know this isn't wildly different than some kind of steak but for some reason, a pot roast sounded really good at the time. Without thinking about it too much, I ordered one.
This giant meal was stupendous. It had that same kind of flavor as when your mom made a pot roast when you were growing up. Before I ordered the meal, I asked our server if he had tried the pot roast before, and he replied that he hadn't. That gentleman needs to grab one of these, along with a to-go box, the next time he's there. It was incredible.
I suggest ordering one of these if you're feeling hungry. It's a lot. I ended up taking about half of it home to use for lunch the next day. I had some pretty jealous co-workers in the building this afternoon. The leftovers made for a phenomenal lunch and I didn't feel like sharing any of it.
Thank you Granite City Brewery as that Pot Roast gets two thumbs up from me, as well as our server. He was a really nice guy who did a great job. I'll be back for another one soon.
Pershing Square Restaurant in NYC
One restaurant in New York City has an interesting connection to one Iowa celebrity. This spot was a filming location for an Iowa adjacent actress.
The Restaurants & Stores Iowans Want to Come to the Corridor
If you could bring any chain restaurant or store to the area, which would it be? Here are some of the most popular responses from Iowans!