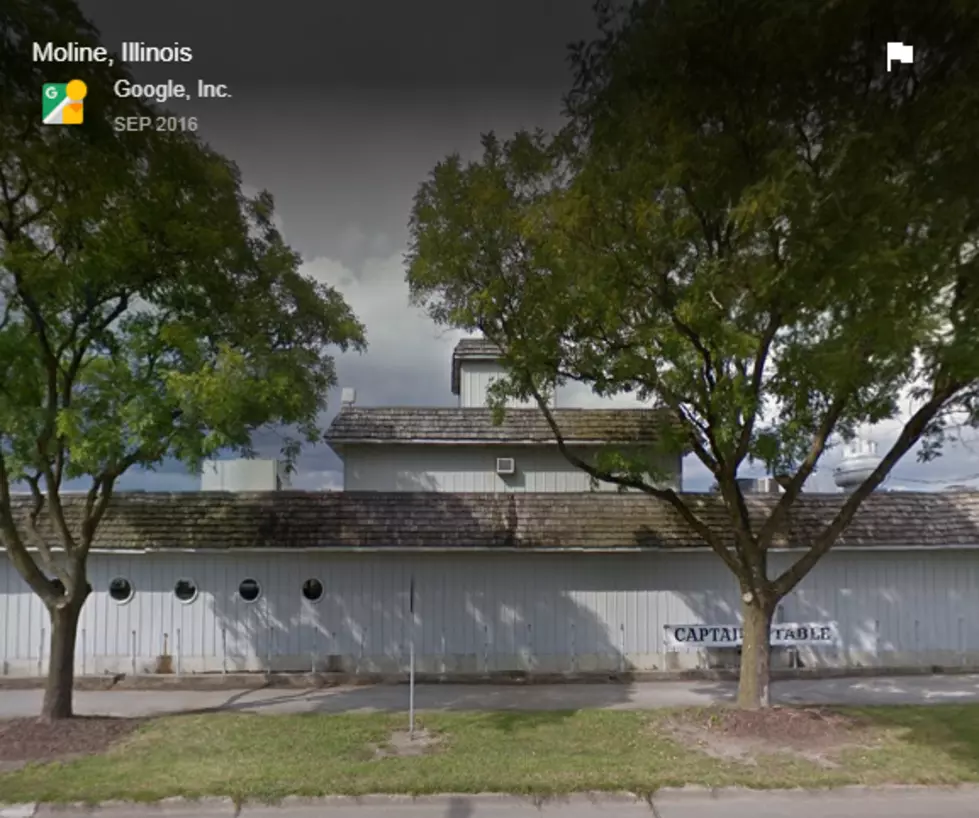 Favorite Moline Restaurant Hopes To Open Next Spring
Former Captain's Table Restaurant/Google Image
Good news for fans of the Captain's Table restaurant along the riverfront in Moline. Last winter the building was lost in a fire.
Owners hope to break ground this summer and be open in time for 2019 boating season.
The new restaurant building plans still need city approval. The design looks pretty cool. Take a look at it here. It will be good to eat, drink and enjoy outdoor music back at that location which has a million dollar view of the Mississippi River.